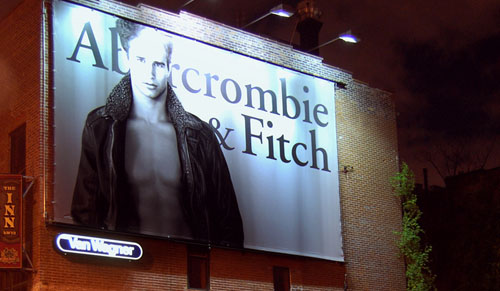 There are a slough of reasons to look into where our clothing comes from, and one important thing to research is where those garments are made to ensure that they weren't produced in a sweatshop.
In the case of Abercrombie & Fitch along with several other common brands like GAP and Wrangler, it looks like at least part of their production took place in a dangerous Bangladesh sweatshop where a fire burned more than 24 workers alive last week.
According to an email alert from Change.org:
Last week, a massive blaze in a multi-story factory in Bangladesh killed more than two dozen people. The workers were burned alive when an easily preventable fire broke out in an unsafe sweatshop. Several of the exits were locked.

Most of the victims were young women who earned less than $2 per day making clothes for the well-known American brands that many in the developed world will soon see under a Christmas tree: Abercrombie & Fitch, Osh Kosh B'Gosh, GAP Inc., Wrangler jeans, JC Penney, and Target.
Want to keep sweatshop labor out of your closet?
Try shopping vintage or looking for brands that are no-sweat. You can also sign the petition asking these big brands to basically do the minimum you could ask in the wake of the tragedy in Bangladesh: compensate the families of these victims.
More Resources for a Sweatshop Free Wardrobe:
Introducing Willian by Designer Keia Bounds-Thompson
How to Amp Up Your Closet the Eco Way
Not Just Another Graphic Tee Company: "Artevist" Organic Shirts Combine Art and Activism
Image Credit: Creative Commons photo by laverrue