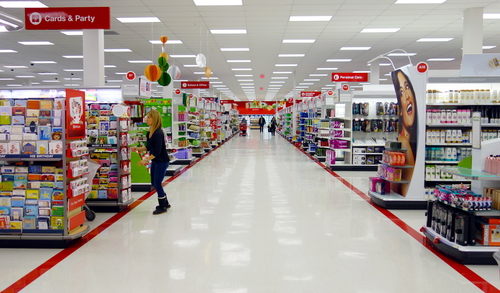 I'm always on the lookout for more mainstream stores offering ethical clothing. A recent article suggesting that Target's store brand was a good ethical choice really surprised me. Here's a breakdown of Target's sustainability record.
When I shop for clothes, I always try to make the most ethical clothing choices, but you guys. Most of the truly ethical brands out there are not affordable for a part-time working mom on a pretty tight budget.
My go-to for ethical clothing is usually second hand clothes, but sometimes you just need something specific, you know? Maybe I need a blank tank top for layering, a new pair of socks that don't have any holes in them, or a plain, white t-shirt. Things like that are hard to find second-hand, because folks tend to wear wardrobe staples like that until they fall apart.
Andrea from our sister site Vibrant Wellness Journal knows about my constant hunt for affordable, ethical clothing. She recently sent me a Groundswell article about six sustainable brands that you can buy at Target. The whole list is pretty great, but the item that surprised me was Target's store brands.
Target has quite a long list of store brands, and you can find them here. As of this writing, here are the clothing brands that fall under Target's umbrella:
Champion
Cherokee
Circo
Gillian & O'Malley
Merona
Mossimo
Xhiliration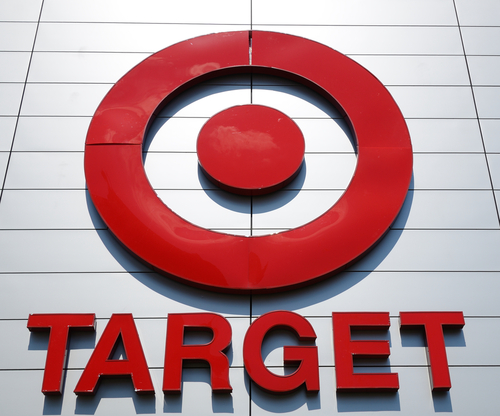 Target's Environmental Record
According to the Groundswell piece, Target is making a big push to reduce manufacturing waste. They teamed up with Levi's, Nike, and other big brands to form the Sustainable Apparel Coalition (SAC), an industry group that helps companies assess how sustainable their products are.
Reducing waste in the clothing supply change at the industry level is huge. Sure, we as consumers have some power to reduce clothing waste. We can skip the fast fashion in favor of heirloom clothing that will last a lifetime. We can shop second hand and mend or alter our existing clothes to meet our needs. But we need industry-level change if we really want to make our clothes more sustainable.
The SAC is also working on reducing the toxic chemicals in their clothing. Not only does ditching harmful chemicals help consumers, it's good for garment workers and for ecosystems around factories, where these chemicals make their way into the environment.
Waste and materials are only two pieces of the ethical puzzle, though, when it comes to clothing. How do Target clothes stack up when it comes to their labor practices?
Target's Labor Practices: A Mixed Bag
The SAC does seem to address labor issues in its mission. From their FAQ, they say that the Coalition is meant to "spotlight priorities for action and opportunities for technological innovation, while improving current factory social and environmental processes through pre-competitive collaboration." I'm assuming that social processes refer to the people who sew all of those tank tops and t-shirts. The SAC is just working on assessment tools, though, so finding out that you treat your workers badly doesn't necessarily mean that you'll treat them better.
Target is sort of a mixed bag when it comes to worker rights, both in their stores and in factories. In stores, Target has a history of bullying employees to discourage organization (read: unions). In fact, in 2013 the National Labor Relations Board forced one Target store to allow its employees to unionize and ruled that the company was illegally suppressing worker rights when it came to organizing.
In June of 2014, though, Target announced that it would encourage contract laborers to meet with unions and extend additional worker rights to contractors, like offering them at least one day off per week.
In its factories, though, Target seems to be doing a much better job than it was and a much better job than most of its big box competitors. The company is a founding member of the Alliance for Bangladesh Worker Safety, another industry group that's working to unearth and fix safety issues in Bangladesh factories in the wake of a garment factory fire that burned trapped workers alive.
So, is Target brand clothing an ethical choice? I'd say that it's definitely not a perfect option, but I also think that we need to support companies who are trying to do better. Like it or not, big companies make a big impact. If Target truly focuses on reducing waste, getting chemicals out of clothes, and enhancing worker rights, it will make a big difference for a lot of people and for the environment.
What do you think? Does Target's spotty history and big footprint completely put you off? Do these coalitions improve your opinion or feel disingenuous to you?