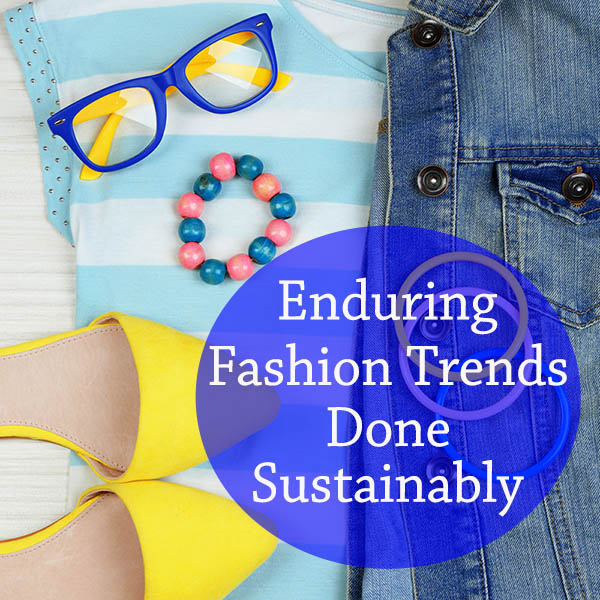 Enduring fashion trends are great for sustainability, since they work against the fast fashion mentality. Fast fashion is built on high turnover. Consumers can buy the trends they want, sacrificing quality for a low price, but the trends change fast enough that it doesn't matter. Next season, there will be another new trend to fawn over, making it easy to toss the old worn-down pieces from last season and pick up new ones.
It's a sad cycle that promotes poor quality products, contributing to waste and facilitating sweatshop labor. So how can you buck the fast fashion trend? Easy!
Focus on enduring trends. These are the things that will never go out of style. Think: a little black dress, a good quality blazer, or a well-made button-down. Fast fashion changes every few months, but enduring trends will be here for a while!
And, in the spirit of Feelgood Style, you can even go the extra mile on this one and shop from eco-friendly brands. Not all sustainable brands are equal, especially when it comes to manufacturing a long-lasting, quality product. But in the roundup below, we'll highlight some of the top enduring fashion trends you can find from eco-friendly manufacturers that really care about making a good-quality product.
The below list is not all-inclusive, but is a good jumping-off point for your sustainable fashion curiosities!

1. Little Black Dress
The first item on the list is obviously one of the most well-known staples: the little black dress. This version from People Tree is organic, and the cap sleeve/boat neck combo makes it easy to style for day or night. Worn by itself, it may even work as a day dress because of its short sleeves and loose skirt (albeit it's a little on the dressy side). This dress in particular may be better dressed up for night though, especially with a delicate gold necklace to accentuate the neckline.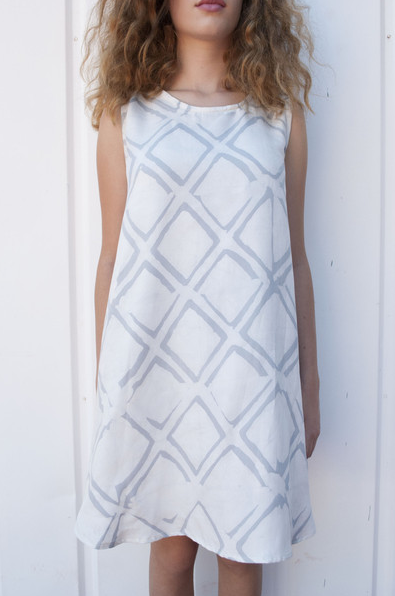 2. Little White Dress
Okay, so this dress from eco-friendly Della isn't solid white, but it's gorgeous! And the flowy silhouette makes it versatile, too! Hear me out: shapeless styles like this one are pretty much universally flattering, not to mention so comfortable. For a little extra oomph and to add a pinch of personal style, I would dress it up with a bright skinny belt. By adding a belt and/or some other accessories, you've got an endless number of ways to style this perfect LWD. This is pretty much the epitome of an enduring trend, especially with so many ways to personalize it.
3. Jeans
These skinny jeans are made of organic cotton, and since they're from Eileen Fisher, you can be sure they were manufactured sustainably! They're also a medium-weight denim, making them less constricting and more comfortable for all-day wear. And they're skinny jeans, which are definitely a wardrobe staple.
4. Black Pants
Like the above, these perfect ankle pants are from Eileen Fischer. They're made from sustainably harvested trees, and the company also uses recycled water and solvents to preserve our natural resources. These pants in particular are also lightweight, making them great for warmer months. They're also loose enough to where you could easily throw a layer underneath if you live somewhere that gets ridiculously cold.
5. White Button-Down
This top from People Tree is made from certified organic cotton, and it's also guaranteed fair trade. The style here is a looser, boxy fit which makes it more versatile. You could wear it with skinny jeans for a more casual vibe, or dress it up with black pants for something more work-appropriate. It's a button down, so the options are many!
6. Neutral flats
You can find these pointy-toe basic flats over at Moo Shoes, a website dedicated to vegan and animal-friendly shoes and accessories. If the color isn't your style, they've got a ton of basic styles in every color you could ever want, so definitely shop around this cool site.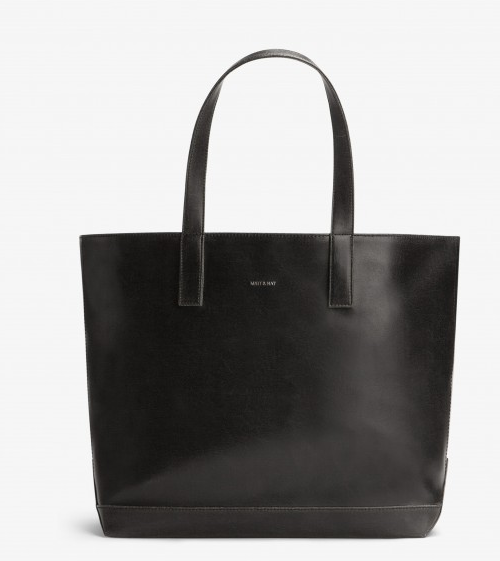 7. A Reliable Purse
This bag is so beautiful, you won't believe it's vegan! The Schlepp tote from Matt and Nat is big enough to cart around all of your necessities, and basic enough to be worn with anything! The outside is vegan, the inside is recycled nylon. What's not to love?! The bag also comes in a variety of colors, so if you'd rather go for a basic beige or camel, they've got you covered.
8. A Solid White Tee
This organic white tee from Threads 4 Thought is another beautiful basic! I've bought a couple of tees from them in the past, and still have them. The material is usually thin and breathable, making them even more comfortable. And a basic white tee shirt is probably the most versatile item on the planet!
[Photo of bright clothing and accessories from Shutterstock.com]