Stay on-trend without giving up your ethical fashion ideals. Here's how to do the best summer fashion trends sustainably.
While fashion trends always change from season to season, this year's summer fashion trends are a mix of spring's bright colors and fall's dark denim. But, where do you find cute new pieces that are also sustainable? DIY items and shopping secondhand are good options, as are buying organic and Fair Trade fabrics. There's a lot you can do to make your closet more fashionable and eco-friendly without breaking the bank.
We made a list below of eight summer fashion trends, with some recommendations of how you can be on-trend and environmentally conscious. (Hint: thrift stores!) If you're lucky (and so trendy), you might already have some of these items! This is good because the most eco-friendly clothes are the ones you already have.
Related: 5 Tips to Successful Thrifting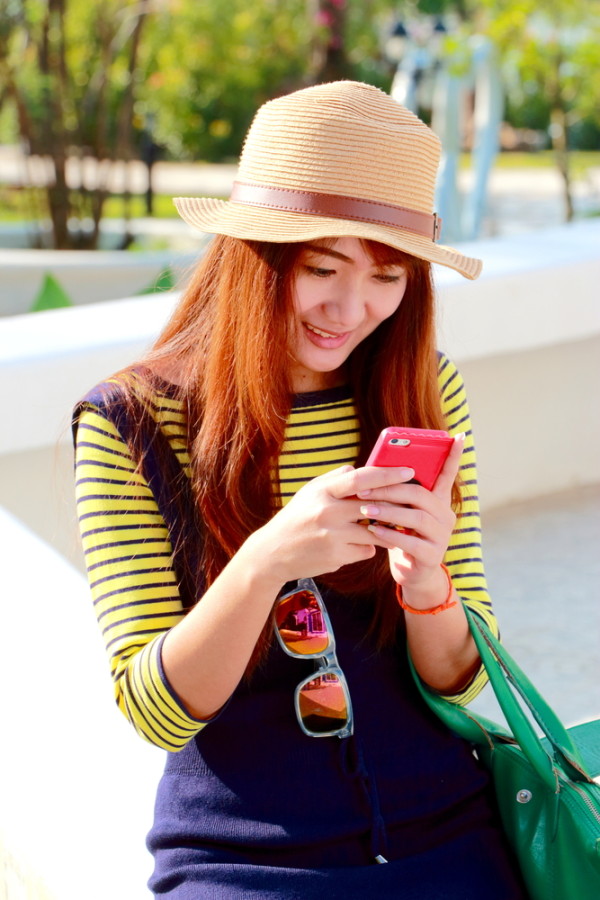 1. Overalls
No longer stuck in the 90's, overalls are an up-and-coming piece that have been making a resurgence recently, and they're one of our top summer fashion trends. Thankfully, they're also versatile, and come in a variety of styles that make them work with just about anything. I've even seen skinny-jean versions, which are surprisingly cute! And as a bonus, they're ideal for layering, and afford of lot of creativity when it comes to either dressing them up or down for any occasion.
Where to buy: Your nearest thrift store! I've seen racks of these at Goodwill and Salvation Army. Since most people think of overalls as a dying trend, they're quick to get rid of them… Which helps you get a great deal on some second-hand denim. Have fun with the styling!
2. High-Waisted Shorts
This is a list of summer fashion trends, after all… Which means more denim! High-waisted shorts are one of those continuing trends that have been around long enough for there to be a pretty wide variety of options. I've seen dark versions, faded versions, and especially cool vintage versions, everywhere.
Where to buy: Check thrift stores first! You'll probably find plenty newer, trendier secondhand styles. But if you're feeling a little edgy and creative, opt for a vintage pair! Often, older styles like that are made of higher-quality denim, from back when most clothing used to be manufactured in the US.
3. Ripped Jeans
And the denim-loving continues! Fashion bloggers everywhere are trading in their tailored, dark skinny jeans for these looser-fitting boyfriend jeans with rips, tears, and fades. And surprisingly, it works! For styling, try dressing them up for a cool masculine-meets-feminine look. There are few things more classic than a pair of ripped boyfriend jeans worn with a cute tailored top and statement necklace and some classic pointy-toe pumps.
Where to buy: No need to purchase a new pair, just sift through your own closet! If your closet looks anything like mine, you've got at least a few pairs of old jeans that you don't wear any more that are just begging to be updated. There are a ton of DIY tutorials out there that will show you how to distress your denim and rip them yourself to make them look like a whole new pair of jeans! (Side note: Got some denim that you don't feel like rehabilitating? Give it a second chance at life! Try donating to one of these cool denim recycling programs.)
4. A Giant Beach Tote Bag
This is a bag that's big enough to hold all your stuff for a beach day, and is also the perfect carryall for a weekend getaway. Thankfully, tote bags are an enduring staple piece that have always had major utility in the average woman's life, so it's not tough to find a really cute one that meshes with your personal style and everyday look.
Where to buy: One of my favorite brands is Talented Totes. They're not only eco-friendly, but they come in all different styles and sizes, and they have cute witty sayings on the side that make them so adorable. I have one and people stop me all the time to ask where I got it!
5. Ponchos
This one kind of surprised me. Don't get me wrong- I love a good poncho! They're loose-fitting and comfortable, and you can belt them at the waist for a modern, flattering look. It's just unexpected to see ponchos in all this season's street style snaps when they're usually associated with colder seasons (when they're used for layering and keeping warm)!
Where to buy: This one is tricky! I shop secondhand and thrift stores enough to know what they usually carry, and I rarely find ponchos. However, I did find this cute wrap sweater by Alternative Apparel! Also, this organic cape looks so cozy! If not for summer, I've definitely got my eye on it for winter. Here's to hoping ponchos are one of those enduring trends that we'll see into fall and winter.
6. Eyelets
More dressy than something plain, but not as girly as lace, eyelets are THE summer staple! I've been seeing it more and more since spring: eyelet shorts, eyelet crop tops, and even eyelet bags! This pattern is perfect for summer in general, especially since most fabrics that come in eyelet are thin, breathable cottons that are perfect for warm summer days.
Where to buy: If you can't find eyelets in a secondhand store, try Etsy! This one is the perfect little white dress for summer.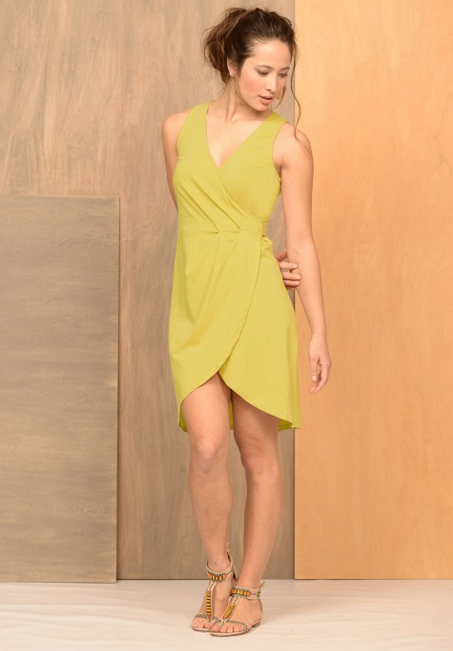 7. Bright Wrap Dresses
Wrap dresses are one of the most universally-flattering styles out there, which is partially why they're such a popular item for women. This summer, look for light, stretchy fabrics in bright colors for the ultimate comfort and style.
Where to buy: For summer, make it more casual, like this version from Synergy Organic clothing. It's thin, bright, and short enough to be flirty and fun for the season, without looking too stiff or rigid.
8. Button-Ups
Now, I'm not talking your average corporate-casual button-ups! This shirt style looks great in some season-appropriate fabrics. Opt for the loose-fitting, thin and breathable variety… that you can wear over your high-waisted shorts, or even as a bathing suit cover up!
Where to buy: This shirt from Alternative Apparel is perfect. For summer, the best options are the light chambray or white, which will be the most versatile!
So, what summer trends are you loving right now?
[Photo of woman in white dress, woman in overalls, shorts, ripped jeans from Shutterstock]