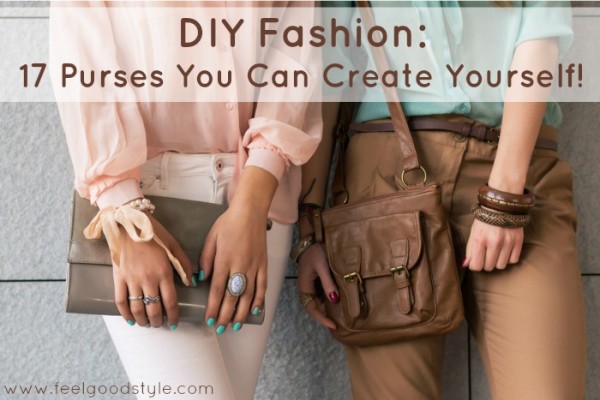 DIY fashion not only saves you money, but helps you skip the impact of buying new! Here are 17 DIY purses that you can create yourself!
Do you ever wish you had a different purse for every outfit in your closet? Me too. Rather than buying a ton of new purses, why not try to create your own? Making your own will help you skip the impact of buying new, and you will know that your purse is made of eco-friendly materials. Plus, you'll save lots of money! Before we get to the 17 DIY purse tutorials, let me say this: I realize not all of these tutorials use eco-friendly fabrics and materials. However, we are a great resource for finding eco-friendly alternatives. To start, check out our posts on eco fabrics and eco buttons. You can also check out our sister site, Crafting a Green World, for more fab fabrics! Now, here are the incredible DIY purse tutorials that you'll love:
1. Make a purse from a recycled book
4. Upcycled old denim into a market tote
5. Turn a sweater into a sling purse
8. Make a purse from formica samples
9. Turn pillowcases into a reversible tote bag
10. DIY burlap purse
11. Upcycle a men's button up shirt into a tote
12. DIY clutch from a placemat
13. No-sew upcycled t-shirt tote
14. DIY crochet clutch with fabric button
15. Make a purse from vinyl records
17. Make a bag from playing cards
Which DIY fashion project is your favorite? Did we miss any purse tutorials that you think deserve a spot on the list? Share them in the comment section below or on our Facebook page! We would love to pin them to our Pinterest boards!
[Photo credit: Purse Detail via Shutterstock]