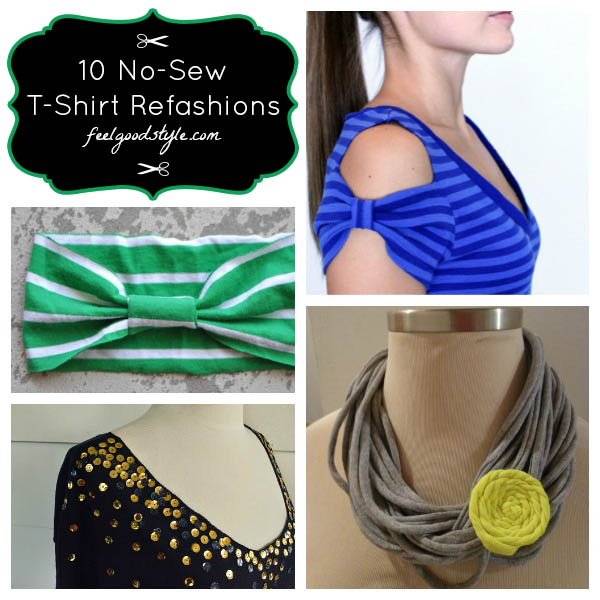 Got some old t-shirts that need a little love? Try these no sew projects to turn them into a new-to-you wardrobe addition!
DIY clothing might seem like something best left to seamstresses, but there are lots of no sew projects out there for transforming old t-shirts.
Why t-shirts? T-shirt fabric doesn't fray when you cut it. That means you don't have to hem your cut edges. T-shirts are very forgiving, making them the perfect foundation for no sew projects.
If you don't have any old tees in your stash, the thrift store is your friend. You can find pretty much any sort of tee at the thrift store, whether you're looking for a plain black shirt to slash and embellish or something with a kitchy print to play off of.
No Sew Projects: Basic Supplies
1. A good pair of fabric scissors. Fabric shears don't have to cost a lot of money, but I do suggest that you keep a pair just for fabric. Tie a ribbon around your fabric shears, and hide them from your kids, so they stay nice and sharp. I really like these Fiskars.
2 Fabric glue. Since you're not sewing your garment, you need other means to construct it. Aleen's Fabric Fusion is a good fabric glue, if you're not sure where to start. I like it because it washes well and is non-toxic.
Got your basic supplies? Peruse the no so projects below, and deck out your closet!
10 No Sew Projects to Refashion Old Tees
1. Sequin Off the Shoulder Top
Turn an oversized tee into a glam tunic with this no sew tutorial.
Turn an old tee into a sweet statement brooch. No sewing required!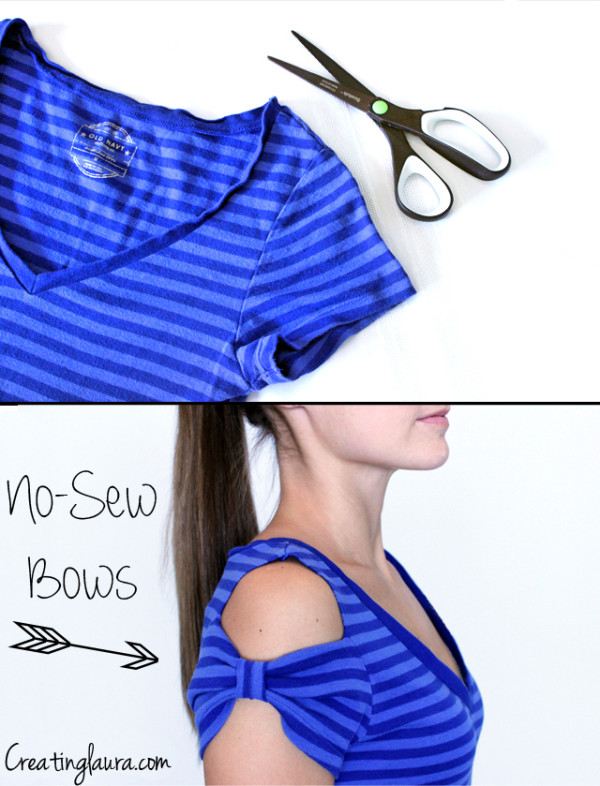 Add a cute peek-a-boo detail to a plain old t-shirt.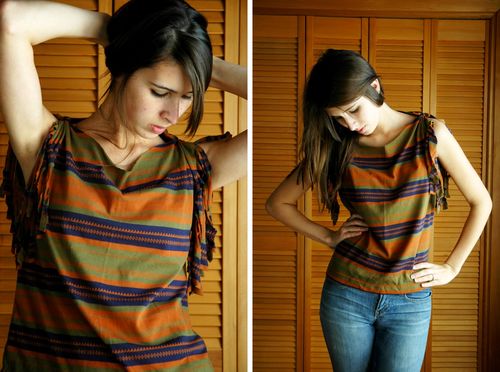 Transform an 80s tee! Ditch those icky shoulder pads and create a cool, wide neckline with fringe details on the sleeves.
5. Ruffle Scarf
T-shirt scarves are nothing new, but I love this textured take on that classic no sew project!
Cute maternity clothes are so expensive! Make your own super adorable maternity top from an oversized tee instead.
Got an old print t-shirt and five minutes? Make this adorable no-sew headband! Or make a few. Why not?
8. Braided Neck
Add a braided neckline detail to an old tee. Can you believe that this is a no-sew project?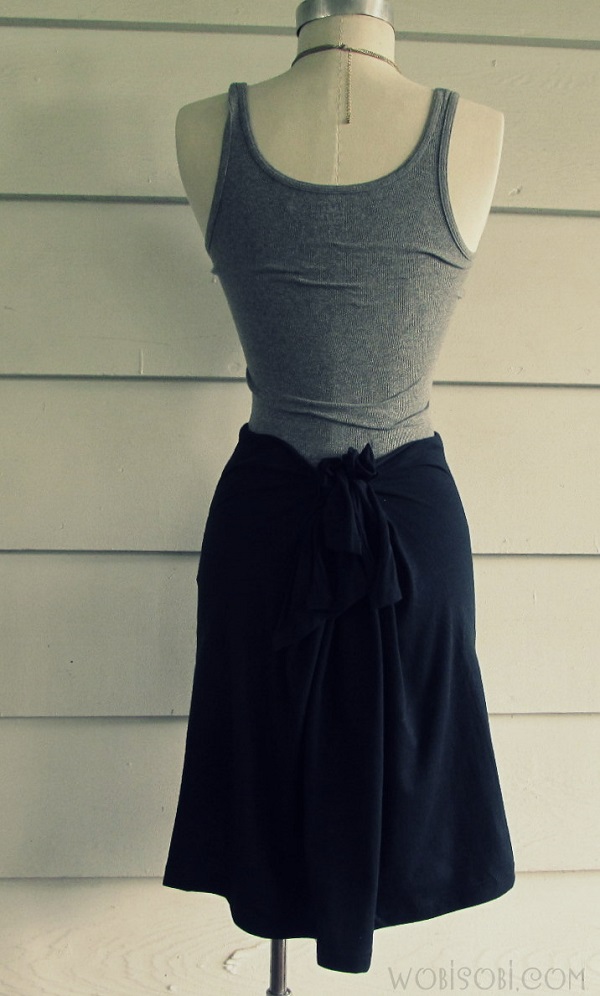 9. Tee Skirt
You can even make a skirt from an old t-shirt without sewing a stitch. It's all about the tying method!
10. Tank Top
Strategic trimming and tying turn an oversized tee into a comfy, cute tank top. Easy peasy!