These DIY wallet kits speak to my inner green crafter and my desire for sustainable

alternatives to leather

!
There's a good reason that wallets are traditionally made from leather. Leather is durable, and your wallet tends to take a beating. The phoenix-leaf DIY wallet kit uses a mix of paper fiber and hemp twine to create a fabric as tough as leather but without supporting destructive, cruel animal agriculture. And it looks good doing it!
The wallets are simple to make, and the paper fabric is recyclable, so when your DIY wallet does wear out, you can toss it into the recycle bin with the rest of your paper recycling. They come pre-punched with holes to make it easy as pie for you to stitch together with the hemp twine that they provide.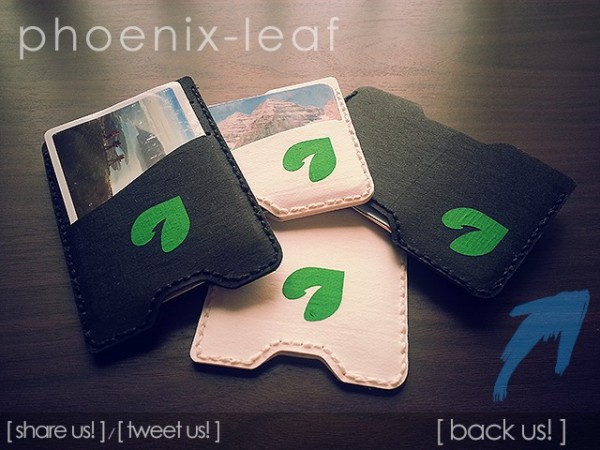 On top of being cruelty-free and a fun DIY project, these wallets have heart. The reason they're creating DIY wallet kits instead of finished products is to encourage folks to get crafting and take pride in something we've made. You'll get the warm fuzzies every time someone compliments your wallet, because you made it.
The phoenix-leaf wallet isn't available commercially yet, but you can preorder a wallet by pledging $8 or more to their Kickstarter campaign. The campaign runs through April 23, so hop over and get yourself a DIY wallet kit!