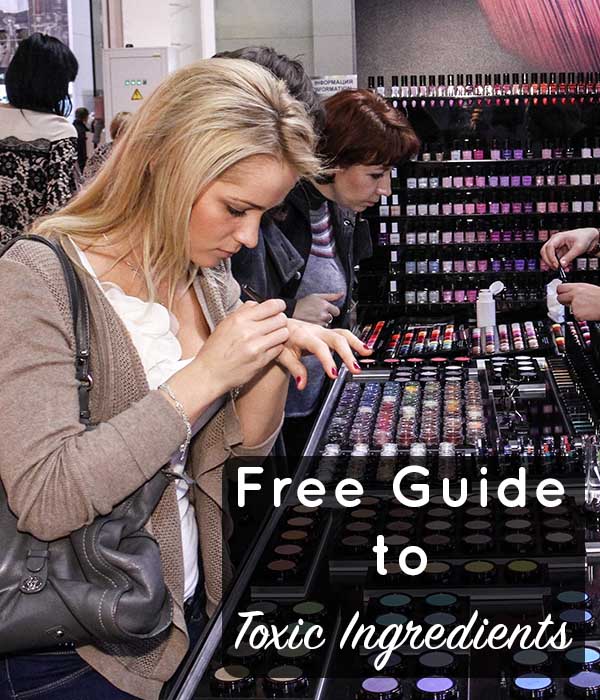 Shopping for safe cosmetics can be dizzying. It's hard to tell at a glance which products are safe and which contain toxic ingredients. This guide can help!
Our sister site Vibrant Wellness Journal recently revamped their Cosmetic Ingredients Guide, and it's a great resource to help you make safer choices on the fly.
Related: 8 Shopping Apps to Help You Shop Smarter
Whether you're shopping for soap, makeup, shampoo, sunscreen, or any other personal care products, the Cosmetic Ingredients Guide can help you find out quickly whether it contains any of the most toxic ingredients.
The guide is organized by product, and each on lists common toxic ingredients to look out for and the problems associated with each of those ingredients. It's handy, it's comprehensive, and it's printable.
Vibrant Wellness Journal (VWJ) has spent a lot of time researching the most toxic cosmetic ingredients. They created this guide to share that information in a digestible way. The guide is aimed at helping you quickly find the worst of the worst ingredients and chemical offenders in your cosmetics. If you're shopping for lip balm, for example, it's a lot easier to scan the label for the three most toxic ingredients than read the whole ingredients list top to bottom.
Of course, this list is a work in progress, and VWJ is planning to keep it updated with the most current cosmetic ingredients information. If you notice anything missing, drop us a comment, and we'll get your suggestions to VWJ.
You can check out the Cosmetic Ingredients Guide here or download the pdf directly here.