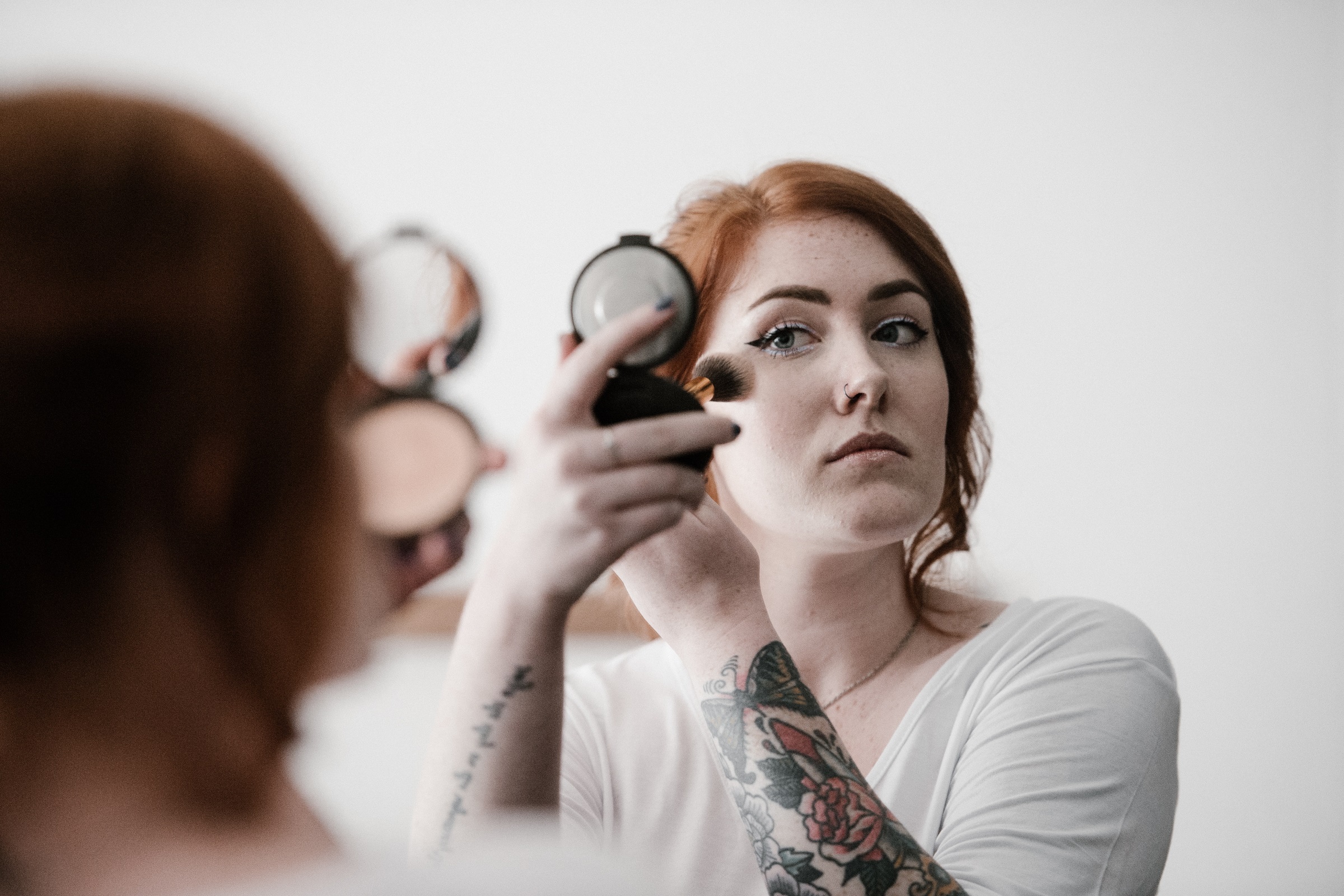 Whether you wear makeup on the daily or prefer to save a full face of makeup for special occasions, your beauty regimen probably starts with some sort of foundation. Maybe you use it as a base for eyeshadow and bronzer, or perhaps you utilize it as acne coverage or to even out your complexion. Whatever your reasons, there are a few requirements you'd expect from a high-quality foundation: even and full coverage, no creasing, and long-lasting wear.
So if you've struggled to find your perfect foundation, you're not alone! Finding the perfect shade and formula can feel like a journey, especially when you're trying to avoid traditional formulas that feature harsh chemicals. Happily, there are a variety of natural options available online that can meet or exceed all your needs! Read on to check out our picks for the best full coverage, natural foundations available online.
Juice Beauty Natural Foundation
Available in buff, cream, deep, fair, and golden or natural tan, this full coverage foundation from Juice Beauty features pigments derived from plants. This foundation is Leaping Bunny certified cruelty-free and is made out of a variety of botanical juices, waxes, and powders.
The formula is buildable, and allows you to use as much or as little as you need without becoming cakey. This foundation features coconut alkanes and antioxidants to leave your skin feeling and looking radiant even after you take it off. Formulated without the use of silicone, this Juice Beauty foundation includes cold-pressed oils to leave your skin moisturized.
One reviewer mentioned that this foundation left her skin feeling dewy and fully covered, and applied easily with a brush. Another reviewer mentions that the formula is easy to blend and left her skin with a healthy glow.
EVXO Full Coverage Foundation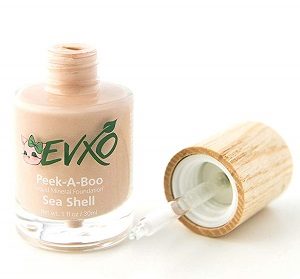 Available in 12 different tones, EVXO's Peek-A-Boo full coverage foundation is made out of plant-derived ingredients and is free of harmful chemicals. Alcohol, silicone, perfume, paraben, and sulfate free, this vegan foundation doesn't contain gluten which makes it a good choice for those with sensitivities.
EVXO is cruelty-free and features calming chamomile, moisturizing vitamin E, and thyme which is said to help with acne. The design of this foundation's bottle is unique in that it features a dropper rather than a pump. It allows you to more easily portion out the amount you need — saving you foundation and money in the long run!
Reviewers mention that this foundation applies easily with either a beauty blender or a brush, and you can leave it on all day without feeling greasy or cakey.
Tarte Cosmetics Amazonian Clay Foundation
Tarte's oil-free, vegan Amazonian clay foundation is guaranteed to last without any creasing or settling. With a matte finish and oil-control formula, this foundation will leave your skin feeling clean and refreshed.
Reviewers mention that this foundation is thicker than traditional liquid options, and offers effective coverage for acne-prone skin.
Better'n Ur Skin Foundation
Available in 12 different shades, this full coverage foundation is made out of 90 percent organic ingredients. Certified cruelty-free through Leaping Bunny, this foundation is also vegan, gluten-free, non-GMO, and paraben and palm oil free.
This foundation features a dewy rather than a matte finish, but still provides you with light, effective coverage that doesn't feel cakey. The formula is buildable. Use as little or as much as you want depending on the amount of coverage you need.
One reviewer mentions that she's tried multiple cruelty-free foundations and has found that many of them can be difficult to blend. She says this foundation in particular, blends quickly and effectively.
Tarte Cosmetics Shape Tape Foundation
Tarte's shape tape foundation is inspired by their concealer of the same name, and it offers the same full coverage formula.
Smoothing out pores and concealing imperfections, this foundation has a matte finish and won't leave your skin feeling oily. Vitamin E is included in the formula as a natural preservative but also works to add a moisturizing element to the foundation.
One reviewer mentions that she has combination oily skin and is picky when it comes to foundation but found that Tarte's shape tape is lightweight without sacrificing coverage or quality.
Another reviewer mentions this foundation lasted all day, and then easily washed away at night with traditional makeup remover.
BaeBlue Lux Liquid Foundation
Leaping Bunny certified cruelty-free, plant-based, vegan, and paraben-free, this Lux liquid foundation from BaeBlue is available in 11 different shades. Offering buildable coverage from medium to full, this foundation goes on smooth for a non-greasy finish.
Reviewers rave that this foundation is the best of both worlds: natural botanical ingredients with full coverage and a smooth application.
Aside from the product itself, reviewers mention that the customer service is impressive, and provides assistance choosing the shade that's right for your skin.
Dab Herb Makeup Full Coverage Foundation
Available in eight different shades, this full coverage foundation from DAB Herb Makeup is a creamy texture that leaves a matte finish when dry.
The formula is made of plant pigments and a phytonutrient herbal infusion to promote hydrated skin and deter acne and breakouts. Made out of 99.6 percent certified organic ingredients, this foundation is gluten-free, non-GMO, vegan, and fair trade. It is also made by hand, resulting in a finished product that's fresh.
Since this foundation isn't watered down with any form of liquid, it's a highly-concentrated option; a little goes a long way! Some of the primary natural ingredients in this foundation include marshmallow root, calendula, rosehips, turmeric, food grade zinc oxide, and raw shea butter.
Reviewers mention this foundation compares to the more expensive name brands in terms of quality, and the creamy texture stands up well to all day use.
Moonrise Creek Natural Foundation
Based out of Northern California, Moonrise Creek is a botanical body care company that hand makes everything from makeup to face wash and body scrubs. Offering both liquid and powder foundations, their formulas are vegan, organic, gluten-free, and non-GMO.
Their liquid foundation, in particular, is available in 12 different shades and is a natural option made out of a botanical formula. Some of the ingredients in this foundation include shea butter, vitamin E, oregano, thyme, and lavender.
Numerous reviewers mention that this foundation offers plenty of coverage and helped to even out their complexion.