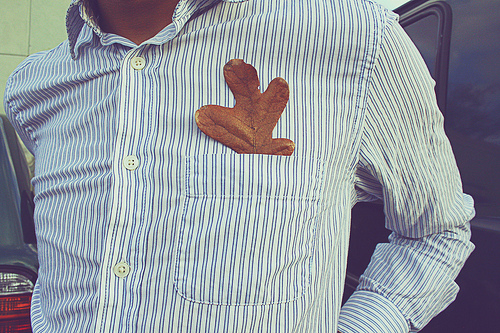 The Nothing New Challenge rolls on into summer; the perfect season for simple dresses and skirts. When you're out thrifting for clothes to transform and make your own, you don't need to stick to women's basics. A men's dress shirt is a great piece that can be simply transformed into a dress or skirt, with little to no sewing needed. The ease of both of these video tutorials allows for you to create an entire summer dress wardrobe from thrifted shirts!
This video shows you how to create a cute halter-style dress. A few simple sewing skills are all you need to be able to whip up this dress in no time!
If sewing isn't really your thing, or you just want to transform a shirt for a night, try this tutorial! By simply wrapping and tying the shirt strategically, you can easily transform it into a skirt.
Have you tried either of these transformations? What are some other ways you can transform a men's dress shirt? I would love to see some of your ideas for transforming thrift store finds into one-of-a-kind pieces! Feel free to leave any comments or links.
[Dress shirt image by girlbythewhirlpool via Flickr Creative Commons]