A green wedding starts with ethical engagement rings, and we are loving these wedding bands from Do Amore that are more than just conflict-free.
Do Amore's rings are made with conflict-free diamonds and almost 100 percent recycled metal. And when you buy your engagement rings from Do Amore, they donate clean water for life to two people. What a lovely thing to think about every time you look back on your engagement and wedding!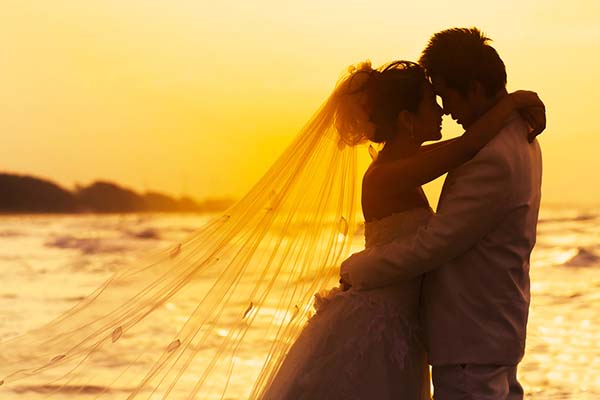 Our sister site Ecopreneurist wrote a piece last week on Do Amore's engagement rings. Read it below!
Each of These Ethical Wedding Rings Gives 2 People Clean Water for Life
by Derek Markham, Ecopreneurist.com
Jewelry meant to celebrate one of the most joyous moments in a couple's life shouldn't be contributing to global conflicts and environmental destruction, but all too often, wedding rings can have a shady history full of dirty mining practices and blood diamonds.
It doesn't have to be that way, though, as this wedding ring company, which is committed to social change and a high standard of ethics, aims to help those tying the knot to choose an ethical wedding ring made from recycled precious metals, which will also help change another couple's life through access to clean water.
All of the rings offered by Do Amore are made in the USA, using only conflict-free diamonds, and almost every single one is made with 100% recycled precious metals, so you can sleep well at night knowing that the symbol of love you wear on your finger isn't playing a part in either resource exploitation or human rights violations. In addition, for each ring sold by Do Amore, the company helps fund access to clean water for life for two people.
"Upon graduating college, Do Amore Founder, Krish Himmatramka, found himself attending many weddings of friends and family. With the idea of weddings on his mind he began to question how wedding rings, a symbol that brings together two people for life, can have a positive impact on others as well. His answer was the Do Amore concept which allows couples to give two people in a village clean water, through their marriage."
Find out more about how you can get one of these ethical wedding rings, which not only look good, but also do good, at Do Amore, or follow along with their work on Facebook.
Wedding photo via Shutterstock