Cozy up with these DIY scarves for fall! Even if you're new to sewing, these homemade scarves are doable.
If you can sew a reasonably straight line, you can make two of the three DIY scarves on the list below. Are you comfortable making a button hole? Then you can make all three of these fall scarves! I used my sewing machine to make these, but you can just as easily hand-stitch. A sewing machine is a lot faster, but there's something to be said for putting a on a movie – might I suggest a food documentary? – and doing some good, old-fashioned hand stitching.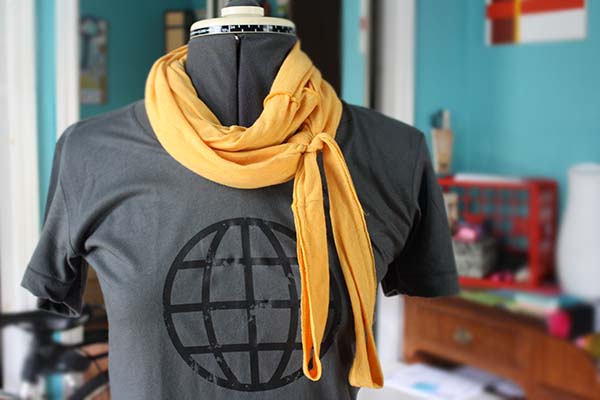 1. Neckerchief T-Shirt Scarf
This is a bit of a different spin on the cut-into-strips-and-stretch t-shirt scarf. You only sew one seam to make this cute DIY scarf!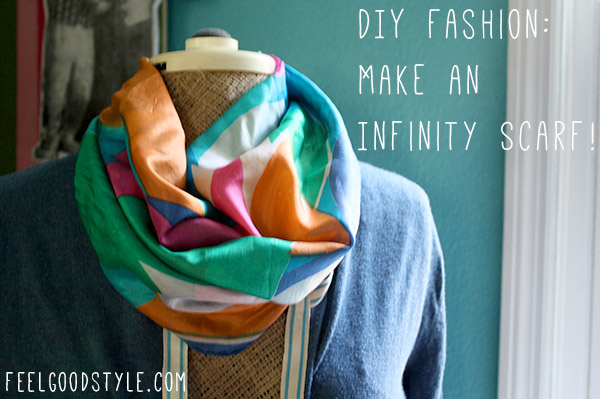 2. Infinity Scarf
Hit the thrift for a vintage scarf and turn it into a super trendy infinity scarf. The steps are basically: fold, fold, sew a single line of stitches. Seriously simple, and seriously cute!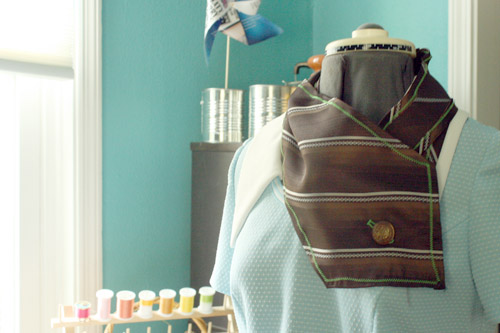 3.  Necktie Cowl
This is the more complicated of these three DIY scarves, but it's really not very tricky to make at all. You're sewing all straight lines, and a cute button closure finishes it off.
>> Get the tutorial!
Need help sewing that button hole by hand? This is a great tutorial!