The positive body image campaign "This Girl Can" is all about changing the conversation from what our bodies look like to what they can do. And it's beautiful.
Jennifer Kaplan over at our sister site Eat Drink Better shared some great positive body image videos from This Girl Can series, and I wanted to share them with you, too.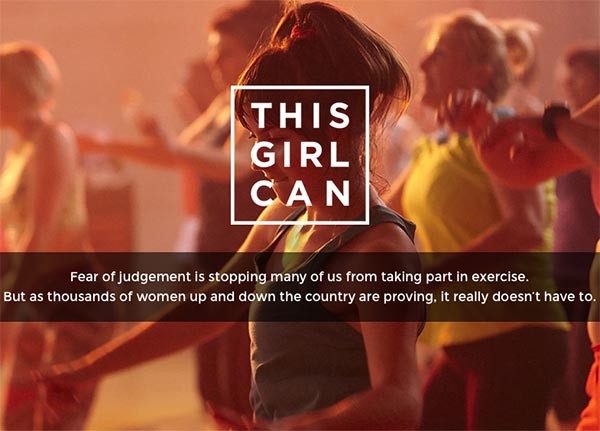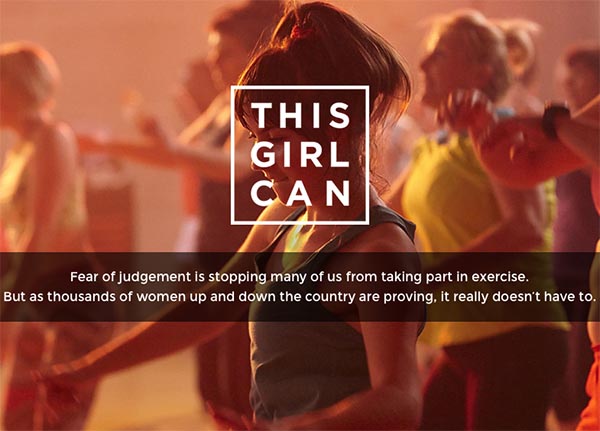 The UK campaign is about more than just promoting a positive body image. Poor body image is a major barrier for women wanting to get started with an exercise routine. Isn't that awful? Overweight women are more likely to feel awkward at the gym or when heading out to walk or run. That shame is part of the cycle of obesity, and This Girl Can aims to break it by showing that getting moving is for all women.
Related: Startling Facts on Female Body Image
Their about page describes This Girl Can as "a celebration of active women up and down the country who are doing their thing no matter how well they do it, how they look or even how red their face gets." And the videos they share are so inspiring. Here are a couple more of my favorites from the campaign.
More Positive Body Image Inspiration from 'This Girl Can'
I love this video, because she talks about feeling gratified by the gradual results from exercising more. One of the reasons that folks ditch out of regular exercise is that they expect to see instant changes to their bodies. This is one of their behind-the-scenes videos, where real women participating in This Girl Can talk about how getting moving has helped them develop a more positive body image.
This video challenges the idea that women have to "look nice all the time" even when they're sweating through a workout. I like that it takes positive body image a step further, embracing that women can sweat just like men without feeling awkward.
You can check out more videos and other fitness inspiration over on the This Girl Can website.