If you could flip a switch, what one thing would you change about your body? Would you want bigger eyes? A smaller waist? Maybe to be just a little bit taller? Or would you want a mermaid tail?
Related: Self Esteem + Future Success, Veganism is Not an Eating Disorder
Interviewers asked 50 people – adults and children – what they would change about their bodies, and the answers are so eye-opening. The adult men and women both answered from a place of insecurity. One man wanted smaller ears, because he'd been teased as a kid. A woman said that she was insecure about her forehead.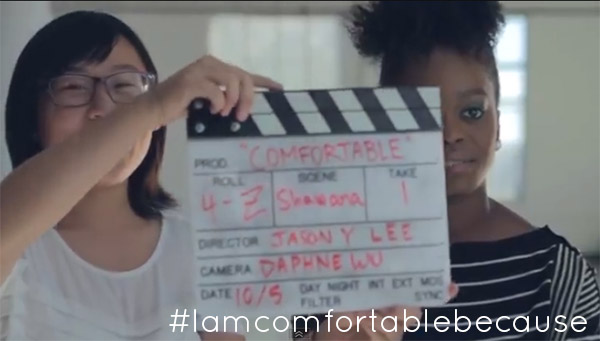 The kids answered from a place of curiosity and creativity. A little boy wanted a shark mouth so he could eat huge bites of food. One little girl wanted wings so that she could fly.
When I first watched this video, it made me sad. These adults were kids too, at one point. I bet the woman who hated her forehead would have wanted wings or a mermaid tail too when she was young.
After watching a second time, though, it makes me hopeful. Sure, the adults are insecure because of experiences that the kids haven't had yet. But I also think that there's a lesson in there about body image. I think those kids' answers are about more than innocence.
As a mom to a toddler, the thing that strikes me about my son every day isn't his innocence. It's his curiosity. He's constantly in a world of what ifs. What if I tip this over? What if I climb up here? We lose that questioning nature as we get older, but I don't think that means we can't get it back.
What if instead of focusing on what we don't like about our bodies we focused on what our bodies can do?
The video comes from The Jubilee Project, and the makers say they produced the film to help folks feel more comfortable in our own skin. They encourage us to change the way we look at our bodies by changing the conversation. What makes you feel comfortable just as you are? They want you to tweet about it using the hashtag #Iamcomfortablebecause.
What makes you feel confident and comfortable with yourself? Tell us in the comments or tweet it with #Iamcomfortablebecause!