One of the things we love most about being a publishing company is the opportunity to stay atop the hundreds of companies that are doing business right and making products that are dedicated to a better, greener planet.
We met a bunch of companies at the recent San Francisco Green Festival, and while we loved the vegan and vegetarian food and the natural products on offer, we also enjoyed seeing all the different clothing brands available to attendees. These companies are using sustainable materials like organic cotton or upcycled items, and sharing messages of plant-powered love!
Check out some of the brands that were featured at the San Francisco Green Festival, and jump the bottom to get the detailed list for the upcoming Portland Green Festival.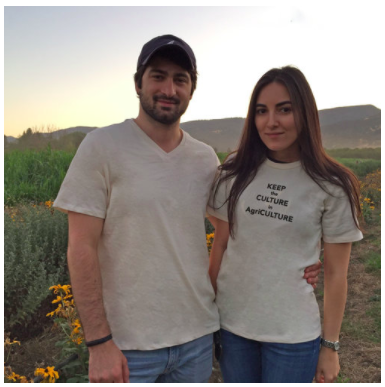 Dash Hemp: Hemp is an incredibly sustainable plant that nourished the soil and reduces the need for chemical pesticides. Dash Hemp uses this strong but soft fabric for basic tees for men and women, as well as bedding and body care.
Harvest and Mill: Makers of organic clothing for men and women, Harvest and Mill is dedicated to sustainability and quality products.
Will's Vegan Shoes: It's gotten easier over the years to find sustainable, quality, cruelty-free shoes and boots, and Will's makes it super stylish too. They have an extensive line of women's and men's accessories and shoes.
Vegan's Rock Apparel: Nothing is sexier than compassion, right? Show off your plant-based values with this whimsical and political line of tees with sayings like, '#veganbabe' and 'I got 99 problems but PROTEIN ain't one.' Already have my holiday gift for my sweetie picked out!
Torrain Accessories: Adorable, upcycled wallets, bags and purses made from food packaging from around the world. Torrain offers multiple collections to suit all your fashion needs.
Under the Nile: For the teeny humans in your life, you can't get much cuter than Under the Nile. They make a line of blankets, baby clothes, and toys from organic Egyptian cotton and full of cuteness.
---
For those of you in Portland, you can check out what's on offer at the Portland Green Festival, December 9-11, 2016 at the Oregon Convention Center. Some of the fashion brands that are going to be there include:
BGG Knits Booth 253
Bone Rebellion: Booth 756/758
Earth Creations: Booth 465
Jungmaven: Booth 760