Urban environments beg for a breather – especially when summer rolls around. This holds true even for urban seascapes such as L.A., our country's second largest city and known for its metropolitan sprawl. Thanks in part to Guru Energy Drink, a recent sponsor of Greening Hollywood, and Whole Food's most popular energy drink, I was able to invite a couple of friends to join me day tripping up to a nature estate in Ojai.
Not too long ago, I befriended a fashion designer specialized in sustainable leather goods – one who makes chrome-free leather boots, jewelry and accessories. Her name is Calleen Cordero and she has a following both in L.A. and internationally, in cities like Berlin. Her pieces are       [Pictured: Main House at Calliote]
fashionable, infused with quality craftsmanship and it's only after the fact that one realizes their environmental aspect.

While speaking with her initially, however, we found ourselves on the subject of Ojai and the Ojai Foundation which has been teaching the arts of permaculture and sustainability back when these were "fringe" paths pursued by the hippie-culture. Ojai is the small "art town," set back in the hills off the 101, between Santa Barbara and Los Angeles. These days The Ojai Foundation is focused on "Council" a program they have been taking out to area schools in the local and surrounding counties.  What is "Council?"
Council is the practice of speaking and listening from the heart. Through compassionate, heartfelt expression and empathic, non-judgmental listening, Council inspires a non-hierarchical form of deep communication that reveals a group's vision and purpose. 

 -TOF Website
Turns out Calleen built herself a sort of personal and luxurious Ojai Foundation up there called Calliote Canyon. As soon as she described it to me I knew I had to take a daytrip to go and see it. It sounded idyllic; a haven nestled in Ojai and one that has a bubbling brook flowing through it. That, and this woman's tale of keeping the faith as she was building it – her head telling her she was crazy to build something she knew she wouldn't be living in any time soon, but her perserverance to see the project completed nonetheless. I've often heard of Casa Barranca, the Moses Estate and winery which also offers yoga retreats in Ojai and is frequented by the "in" L.A. crowd. It has the appeal of its Arts and Crafts architecture. But I always love to seek out the unbeaten path.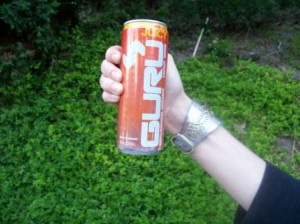 My expectations were exceeded. Calliote Canyon is a little slice of Ojai heaven about an hour north of L.A. It's a retreat, a compound, a personal estate. It is best suited for a yoga retreat, a spiritual retreat, a "non-retreat" retreat and, what persistently kept coming up for me, a family retreat.
The main house has three separate bedroom/bathroom suites. It has an outdoor kitchen, screened- in, as well as an indoor kitchen. It has a screened-in patio that sleeps an additional two people and serves as a roomy sitting room by day. The entire property is hooked up with Wi-Fi, plasma TV screens, sound systems. It's a luxury home surrounded by natural woods. The main house leads off to the stone amphitheater landscaped by an expansive lawn. It's not a "green" building, though there is room for retro-fits. What it is, is a very comfortable place of solace infused with the nature in which it lives and breathes.
[Pictured: Background is dipping pool at Calliote]
Follow the path down from the amphitheater and it leads you to an outdoor hot tub which overlooks the natural dipping pool created when Calliote designers gently dammed up the brook. Next to the hot tub is a small structure that houses a sauna and outdoor shower.
Additional guest housing is offered by two self-standing cabins that each have a King Size bed, bathroom, and small refrigerator. Another draw is the Yurt that easily accommodates 25 yogis to practice kirtan, sun salutations and sivasana. Even the Yoga Yurt is wired for sound.

Most importantly, the feel of the Calliote Canyon property is serenity and community. I have a big family and I kept imagining how lovely it would be to have them all gathered together there for a weekend. The main street of Ojai is about a 10 minute drive with all its allures of art galleries and, of course, Ojai is well-known for its top-rated spas and spa treatments. My friends and I, during our day trip, trekked up to the Beatrice Wood Center for The Arts. Her sculpture/pottery gallery is worth the drive up to Ojai of itself and that it is perched right atop the ridge near the Ojai Foundation makes it all the more appealing a destination. The Rainbow Health Food store makes for a perfect stop for lunch or a snack.
Guru energy drink, the all-organic, certified natural energy drink fueled our wanderings. It fit perfectly with the energy of Calliote Canyon – clean, natural, alive and full of wisdom.