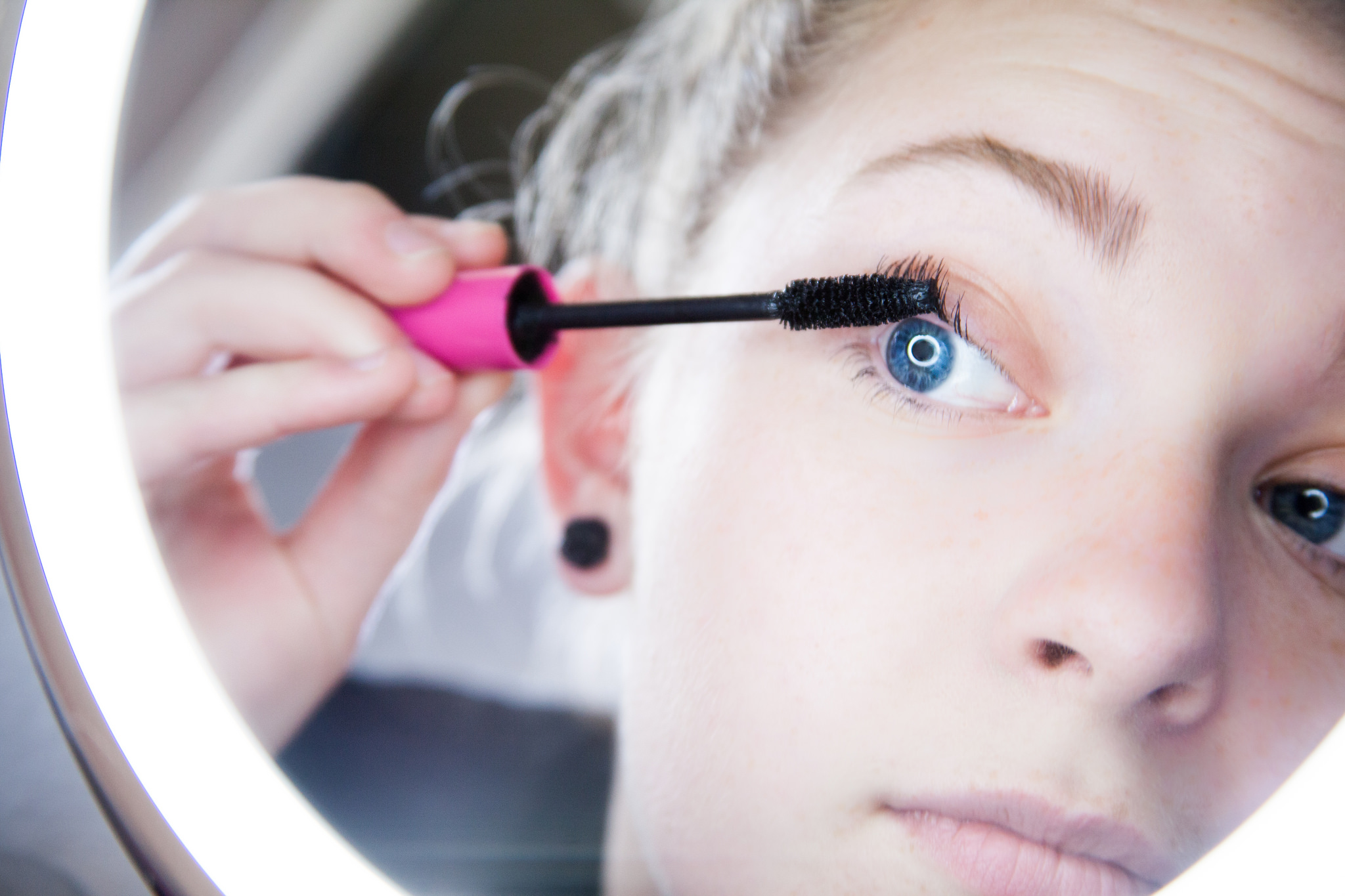 We've all been there: we find the perfect lipstick, eyeliner, highlighter or mascara after months of searching, just to find out the cold truth that the company tests on animals. I've even had the experience of thinking a company was cruelty-free, bought the mascara and brought it home, only to discover that they were indeed not cruelty-free. You'd think that a brand name with the word "honest" in it would be safe. That was certainly not the case.
For all the makeup lovers out there, a common issue is whether or not companies are cruelty-free. In many situations, this is because the company has factories based in China, where testing on animals is a requirement. Regardless, if you're like me and refuse to support the cruel practice of animal testing, it's important to find products that are not only cruelty-free but actually work!
While I'm not necessarily the next big MUA of the world, I've certainly spent plenty of time scouring the Amazons and Ultas of the world to find the best mascaras and have come up with a list of some of the best cruelty-free mascaras on the market.
Is one of your favorites missing from the list? Let us know in the comments. I'm always up for trying new products!
The Best Cruelty-Free Mascaras
Tarte — 4-in-1
Both my friends and I swear by this mascara. Forget about cruelty or cruelty-free (even though it definitely is cruelty-free), this is the best mascara on the market — period. Well, in my opinion anyway. Every time I try out a different brand, I always end up coming back to my trusty Tarte 4-in-1.
The mascara applies evenly, doesn't leave clumps all over the place and stays put. Tarte also offers a waterproof version, but the standard 4-in-1 tends to stay for awhile, so waterproof may not be entirely necessary. And how cute is that mascara tube?!
Too Faced — Better Than Sex
While the name is a bit over-the-top, this mascara definitely does the job and well. I would say this mascara provides a little more volume than the Tarte 4-in-1, so this could be an everyday mascara, but make sure to limit yourself to one coat. If you're planning a night out though, this is the one you want.
This is another mascara that I've tried and have had really great results. It stays put and lasts an incredibly long time. While this option is a bit on the pricer side, you get the best of both worlds: awesome volume and the peace of mind of knowing that no animals were harmed!
Stila — Huge Extreme
Amazon reviewers rave that if you have thin, fine eyelashes, Stila's Huge Extreme will make them not only visible but voluminous and full. Stila had been animal testing in China, where it's required by law, but as of May 2017, Cruelty-Free Kitty reports that they have since pulled their products out of China, are no longer testing on animals and are even PETA-approved!
Good news for us, because Stila seems to have a pretty solid reputation for having an awesome, high-quality makeup line. While I haven't tried this mascara, I'm definitely up for it after reading all the positive reviews!
Pacifica — Stellar Gaze Length & Strength Mascara
Available in both black (Supernova) and brown (Stardust), this mascara from Pacifica is designed to separate and extend lashes, while maintaining a cruelty-free formula. Amazon reviewers mention that the mascara not only provides needed volume but does a great job of conditioning lashes too.One reviewer even mentioned that she hesitated writing a review because she doesn't want the secret to get out of just how good the mascara is!
Not only are all Pacifica products cruelty-free, but they are also vegan, gluten-free and free of parabens and sulfates. They even offer a cruelty-free and vegan nail polish in gorgeous colors!
EVXO — Mineral Mascara
While EVXO may not be the most well-known brand on this list, Amazon reviewers mention that the quality compares with that of other cruelty-free brands. EVXO also checks off the volume box on our cruelty-free mascara list.
Something to mention is that some reviewers note that the wand itself isn't anything spectacular. But you can always choose this mascara and buy a separate wand!
Bare Minerals — Flawless Definition
Reviewers on Ulta rave that this mascara does a great job of both separating your lashes and providing lots of volume. This mascara features a wand that evenly coats each individual lash, leaving a more natural look that accentuates your lashes.
Bare Minerals is also PETA-certified and cruelty-free, so you know that all their products are the real deal.
Vivienne Sabo — Cabaret
Much like EVXO, Vivienne Sabo is a smaller brand, but their mascara can still hold its own against bigger names. One Amazon reviewer mentioned that instead of having to use a primer and three different mascaras, she achieved the same look with just two coats of Cabaret.
The Cabaret has a dark tone that makes your lashes pop, while the lash wand does a good job of separating lashes while still providing lots of volume. This is another mascara that I haven't tried myself, but after reading some of the reviews, I may have to give it a shot!
theBalm — Mad Lash
Geez, after doing all of these reviews I'm going to be stockpiled with mascara for the next year! This is another option I need to give a chance, mainly because I'm intrigued by the curved mascara wand that's included. The Mad Lash may not be a household name, but it definitely has Amazon shoppers hooked.
Many reviewers mention that Mad Lash does a good job of creating lots of volume. So much, in fact, that many reviewers mention that they had people asking if their lashes were fake! And not only is the formula cruelty-free, but it's free of talc and parabens too!
Burt's Bees — Nourishing Mascara
Burt's Bees is more than just that peppermint chapstick you're addicted to. Aside from skin and body care products, Burt's Bees has quite the array of makeup products too. Their nourishing mascara is one of the most affordable on the list at about $13 and is 100% natural.
Not only is Burt's Bees cruelty-free, but their mascara formula is free of parabens, phthalates and synthetic fragrances. Reviewers do mention that this mascara is good for day wear but isn't the greatest for a dramatic, night-time look.
Noix De Coco — Coconut Oil Mascara
As if us natural beauty connoisseur weren't already obsessed with coconut oil for everything from makeup remover to hair masks, now we can add mascara to the list. Noix De Coco's coconut oil mascara does a great job of nourishing your lashes while still providing a voluminous look.
Unlike traditional mascaras, this formula is cruelty-free, paraben-free, features organic coconut oil and even chamomile to support anti-fungal properties in your eyes. There's nothing quite like mascara that works well and is good for you too!