Spring is just around the corner. Find out what's hot in beauty trends this year and how to stock your clean spring beauty kit.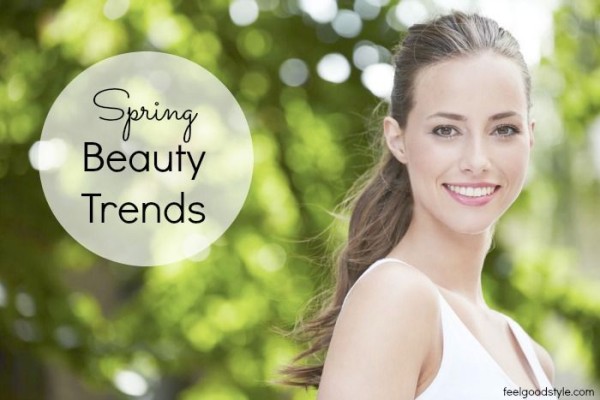 It may not seem like it, but spring is just around the corner. Spring break is only a few short weeks away and soon the dreary days of winter will be behind us. Let's take a look at beauty trends for spring and which organic cosmetics you'll want to have in your kit.
Spring Beauty Trends for 2015
1. Less is More // Ditch the foundation for a tinted moisturizer. The light, dewy coverage says natural, not made up. Let those freckles shine. Suntegrity 5-in-1 Natural Moisturizing Tinted Face Sunscreen SPF 30
2. Rosy Pinch // Cheeks should glow with freshness in spring. Opt for a pretty pink tone to play up natural rosiness. RMS Beauty Lip2Cheek in Demure
3. Liner is Hot, Shadow is Not // Ditch shadow for spring in favor of a liner only look. Or get the nude lid look with a natural hued shadow. Kjaer Weis Eye Shadow Compact in Cloud Nine
4.  Pretty Pucker // Lips are where the color punch is for the season. Pretty up your kisser with a bright floral-hued shade. Kjaer Weis Lip Tint Compact in Romance
5.  Pony Up // The pony tail is the signature hair look of the season. Tie back for a sleek, natural look. Rahua Finishing Treatment
6. Body Booster // Anti aging isn't just for face. Apply a body lotion that hydrates, smooths, and tones just in time to show off a bit more skin. Tata Harper Fortifying Body Lotion
7. Perfectly Scented // Nothing says spring like a fresh floral scent. Gift yourself for the change of season. Vered Organic Botanicals Perfume Blue Violet
Planning to do some spring cleaning this year? Don't forget to clean and organize your beauty kit too.
[Image of woman with ponytail via Shutterstock]