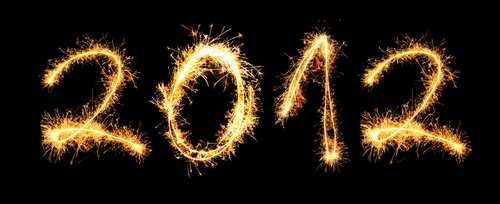 The hustle and bustle of Christmas has all but faded away, and now it's time to look forward to the New Year. Whether you're a resolution maker or not, it's nice to reflect on the past year and look ahead to what the next year may bring and what one can do to improve the quality of life.
While I try to do my best to make my life as Feelgood as possible, there is still definitely room for improvement. These are some of my resolutions in the upcoming year to keep the Feelgood Style mantra going and to push myself to do more!
1. Make More Beauty Products
We are all busy, there is no doubt about that! It can sometimes seem daunting to keep a vigilant eye and hand in everything that you use and consume. One way to make this a little easier is to make more of your beauty products. There are a lot of different products that can be made right in your own kitchen with simple ingredients found in your grocery store. From face scrubs, to lotion, and deodorant; creating your own beauty products is a great way to reclaim your beauty and stay aware of what goes on and in your body.
2. Not Buy Anything New
A little while back Becky did a post about a woman who doesn't buy anything new, but instead sources everything second-hand. We also featured a woman who made all of her clothes and accessories for an entire year! Now, it doesn't seem quite feasible to make every piece of clothing and accessory for the next year, but second-hand is certainly do-able! This will perhaps be the toughest resolution, but it certainly forces one to think about want over need when it comes to what you wear.
3. Dedicate More Time
It's easy to let yourself become lost in the day to day tasks. School, work, kids, significant others, and obligations can pile up and before you know it there isn't time for you. It may be hard to think about finding large blocks of time in your day to dedicate to yourself, but you can start small and it'll still make a huge difference. Meditation, running, or yoga are great ways to block small pieces of time to yourself and your health. I know that I can definitely do a better job at taking care of myself, along with others, but the time is now to start!
The idea of a resolution used to seem daunting, as though if you didn't "succeed then you failed." They don't have to be that way though! Resolutions can be any step, no matter how big or little, to improve your daily life.
Do you have any Feelgood Resolutions? What are some ways that you would like to improve in the upcoming year? What resolutions did you make last year that you kept? I would love to hear about any resolutions you may have or things that you are going to try in 2012! Feel free to leave any comments, questions, or links.
[2012 image via Shutterstock]