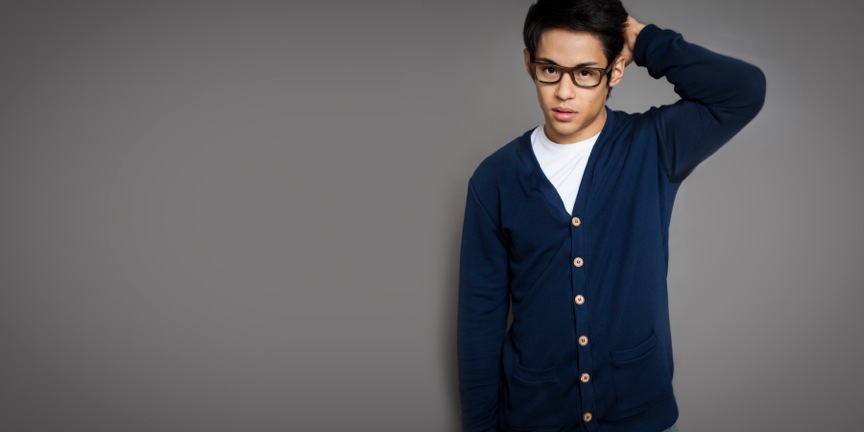 Two Birds Apparel, a Toronto-based local Eco-Luxury brand, has launched their new collection of premium men's organic cotton clothing in response to the demand for ethical, locally-manufactured, and fashionable apparel. "We've received feedback from our customers that they can't find high-end sustainable clothing for men," said Daniel Andrew, Two Birds Apparel Co-Founder and Director of Operations. "A lot of designers we meet are designing for women. There just doesn't seem to be much out there for guys who want to look good and who care about the environmental and social impact of what they buy."
Two Birds Apparel launched in May 2013 offering products for both men and women, but has since decided to focus on the men's market. The new collection features new styles made out of 100% organic cotton and sustainable tencel (a fabric made from wood pulp) mixed with organic cotton. "We worked with a knitting mill in Scarborough, Ontario to create custom knit fabrics that would meet our environmental standards," said Tiffany Andrew, Creative Director. "The fabric had to be both heavy knit and organic – which is uncommon for Canadian knitting mills to make. The designs also had to function on both a comfort and stylistic level. The result is something you won't find anywhere else on the market." Organic cotton fabric for sweaters is not carried as stock fabric by any of the Canadian knitting mills, and many brands import these fabrics from suppliers in Asia.
Two Birds Apparel brand products are made from Canadian-made fabric. The company's mission is to promote local manufacturing in a declining Canadian textile industry, maintain safe working conditions and fair wages for garment industry workers, and reduce the environmental impact of each product. One percent of each sale is donated to the David Suzuki Foundation to advance research and awareness of environmental issues. Two Birds Apparel also partners with other sustainable brands to promote social enterprises and encourage customers to consider sustainability in their purchase decisions.
Customers looking for premium sustainable clothing can find Two Birds Apparel products online at www.twobirdsapparel.com. Prices start at $50 for apparel and from $120 for watches and eyewear.