To achieve great skin, everyone knows that going natural is one of the best ways to do it. And thankfully, choosing natural today doesn't always mean going the DIY route, as many Korean skincare products are now formulated to include some of the most wholesome ingredients nature has to offer.
Here's a quick guide to some of the ingredients you should look for. A lot of them can be found in products of Korean skincare brands like Tony Moly.
1. Aloe
If your skin is perpetually parched, then aloe vera may be what you need. This succulent packs in a lot of active compounds that not only help relieve pain and irritation from sunburn—it also has moisturizing properties.
2. Avocado
Eating this fruit is good for your body, but having it in your Korean skincare products is also great. Avocado packs a lot of nutrients that help slow down the aging process. These include around 20 different kinds of vitamins and minerals, including vitamins B, C, and E, plus potassium and folate.
3. Broccoli
Like avocados, broccoli is something that's good for your body, either as part of a meal or in a sheet mask. This vegetable is the secret to revitalizing dull skin, especially with its high vitamin C and E content. After all, vitamin C helps stimulate collagen production for more supple skin, while vitamin E guards skin cell membranes, especially from damaging UV rays.
4. Lemon
This citrus fruit will truly add zest to your beauty routine, as it's an effective cleansing and brightening agent. Lemon is often added to sheet masks as it can help brighten up dark spots. Meanwhile, the juice is included in cleansers and toners due to its antibacterial properties.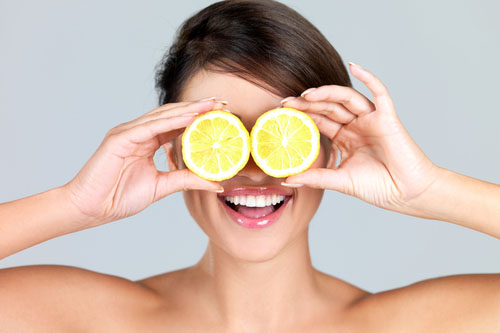 5. Pomegranate
Another fruit that's now often added to Korean skincare products is pomegranate. Like the other examples on this list, it's also packed with vitamins and minerals such as vitamins C, K, zinc, and iron. With these nutrients, products with pomegranate are great at stimulating collagen production while protecting skin from damage.
6. Rice

When talking about rice in skincare, it's not really the white grains of rice that people are referring to. It's more about the rice water, which has cleansing and mattifying properties. And while it's an effective cleanser, rice water products are usually gentle enough for use by those suffering from eczema and/or acne.
7. Seaweed

For those with combination skin, seaweed is a godsend. This ingredient has purifying properties that helps it clean skin and reduce oiliness, without drying out your skin. Seaweed also has natural anti-inflammatory properties, making it a great option for those suffering from acne.
8. Tea Tree

One of the first—and still most popular—natural ingredients is tea tree, which is typically available in oil form. Often used by those suffering from skin ailments such as psoriasis, tea tree is also a favorite treatment against acne. It's now found in a wide variety of products, from cleansers to sheet masks.
These eight natural ingredients are just some of the most popular additions to Korean skincare products in recent years. With these choices, there's definitely no excuse to not go natural with your beauty routine every day.
This post has been sponsored by Tony Moly