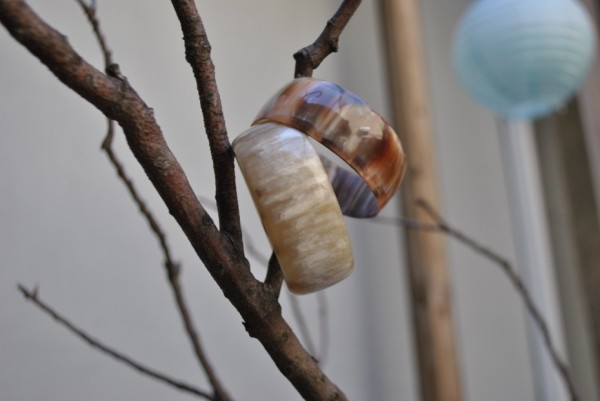 I've worked in partnership with  ethical fashion boutique Atelier 360 for several months now, so I was thrilled to find out they expanded their brick and mortar location into an online store.
I asked co-founder Veronique to send me some of her favorite fall outfits, combining ethical clothing with some of her favorite jewelry offerings from the online shop. A champion of ethical and sustainable style, Veronique has worked with American designers as well as emerging designers from around the globe to bring their unique fashion products to market. She is also a curator for Source4Style, a sourcing site that assists designers in finding the best sustainable materials available.
Outfit 1: Ecoalf and Nakate
Ecoalf, pictured below, was launched after the birth of founder Javier Goyeneche's first child. "I had the idea of creating a completely sustainable fashion brand," Goyeneche writes.  "Ecoalf symbolizes what I feel should be the fabrics and products of the next generation, which is why I named the brand after my first son, Alfredo."
Paired with Ecoalf are Nakate's cow horn bangles, made from up cycled after-market waste in Uganda.
Outfit 2: Amour Vert and Servane Gaxotte
Veronique's second outfit pick comes from Amour Vert, an eco-friendly contemporary women's line out of Palo Alto. With a name meaning "green love," Amour Vert describes their line as Parisian Chic meets California cool. For every purchase of an Amour Vert T-shirt, the company also plants a tree in America.
Amour Vert is paired with Servane Gaxotte, a Parisian couture collection of doll pendants. Every aspect of the jewelry line is handmade, many times in collaboration with other artisans that also do work for the likes of Chanel and Louis Vuitton.
Shop Amour Vert at Atelier 360.
Shop Servane Gaxotte at Atelier 360.
(Photos via Atelier 360: used with permission)