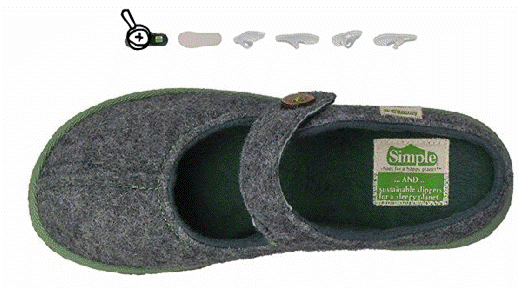 Simple Shoes such as the fuzzy ones shown above, are not only super cute they are made out of smart materials:
The shoe image courtesy of Simple shoes, is an adorable design! Now there are more ways than ever to measure our eco footprints, and with footwear no less! Did you know you can recycle shoes? Nike has also recently started a shoe recycling campaign. With large retailers on board,
this is a win-win for people AND the planet. I have happy feet knowing my shoes are treading lightly on the earth.
More Stories on Eco Footwear: