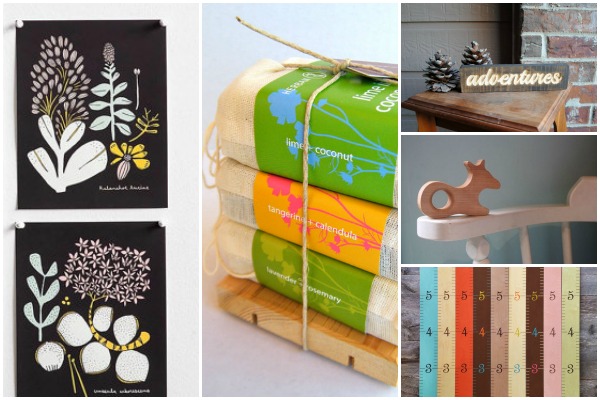 Want to shop small for the holidays? Check out these Etsy shops for everyone on your list!
Man, Christmas is getting close now, isn't it? As time starts running out, it can seem a little bit daunting to shop small. You need selection, and you need it now! I totally get it, and I'm as guilty as anyone of hitting the big box store for last-minute holiday gifts.
Related Reading: Fall Fashion: Handmade Hats for Fall
Luckily, there are a couple of weeks until Christmas, so you still have time to shop small and support independent crafters this holiday!
I tried to find option for men, women, and kids, so hopefully this roundup of Etsians will help you shop small no matter who is left on your Christmas list!
Shop Small this Holiday!
One caveat about shopping handmade during the holidays: these businesses are very, very small. Sometimes, they're just one person, and that means that shipping may be delayed when they're innundated with holiday orders. I recommend checking shop policies to make sure that your item will arrive in time. If it won't, you can always print a photo of the gift, so your recipient gets to anticipate the lovely handmade gift that will arrive soon!
I'd love to hear from you guys! Where do you like to shop small for the holidays?