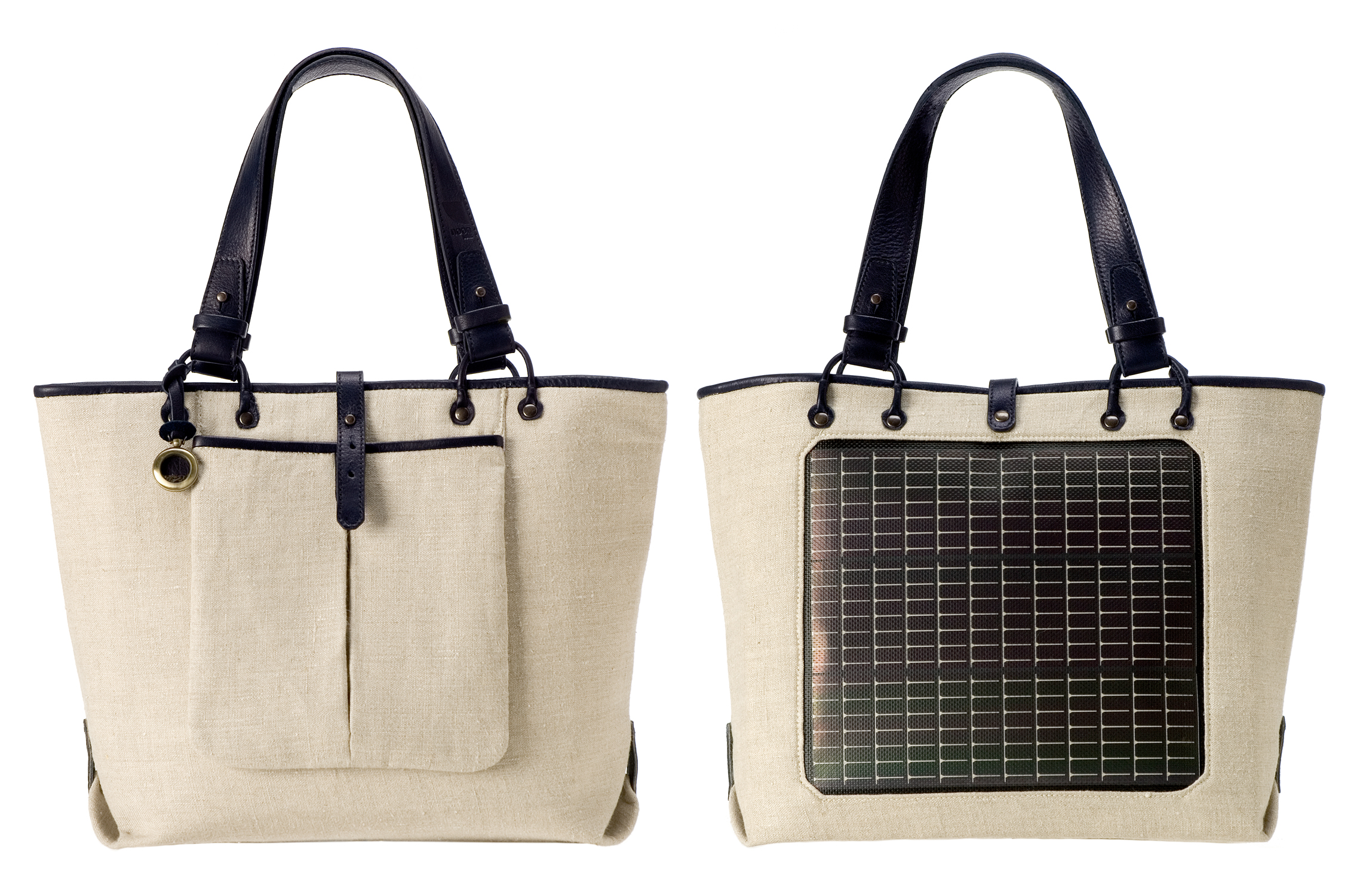 Since their launch in 2006, Noon Solar has sold out of every product line within weeks after manufacturing. Based in Chicago, Noon Solar creates bags for those who are both eco and fashion conscious. Now you can enjoy that lunch in the park or drive to your next appointment all while charging your cell phone, PDA or digital camera using the sun's power!
As the founders say "you can bury this bag in the backyard, but you'll never want to". Made of biodegradable materials like organic hemp and cotton these bags can skip the landfill (after you've removed, reused or recyled the solar panel and hardware). Although I'd likely give it away when I was done with it rather than throwing it in the compost, it's nice to know it can be done.
Integrating the ancient Japanese dying method of Shibori, the company's founders, Jane Palmer and Marianne Fairbanks, personally hand dye their bag's fabric using natural substances such as pomegranate and weld. They're also one of the very few company's using natural dyes on a production scale. Their leather is free of heavy-metals and tanned with sustainably harvested materials such as rhubard and walnuts and all women's bags come with a signature locket filled with dirt to remind the wearer that the bag came from the earth and can be returned to the earth.
The new Fall Collection is available for purchase on their website today.     
Pictured (above): Willow Tote Natural; exterior made of organic hemp/cotton.
Image: www.noonsolar.com
Read More About Handbags:
 Kling Bags – Where Eco Meets Chic
Eco-Libris: An Interview With Diane MacEachern, Author Of Big Green Purse