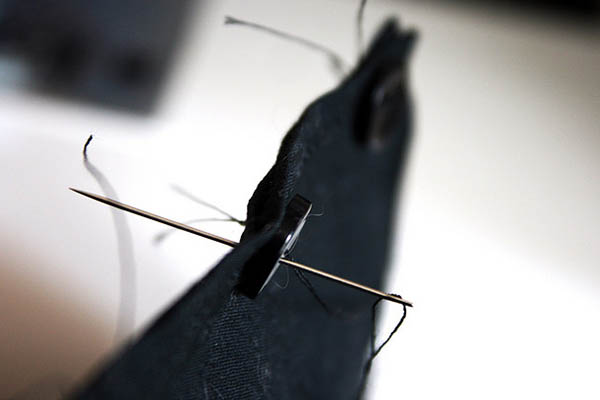 Fall is here! As you pull your fall gear out of the back of the closet, are you finding any pieces that have a few imperfections? Maybe there's a split seam here and a missing button there. Don't let these little things stop you from hanging on to an otherwise wearable garment! Check out these basic mending stitches to repair damaged clothes.
Why mending?
We live in a world of fast fashion. So many big box companies design and put together clothes that are meant to be worn for just one season, maybe two, and then replaced with whatever's trendy next.
New clothes are fun, and splurging for a few good-quality pieces of clothing can help spice up your wardrobe, but the cycle of ditching clothing is terrible for the planet. Discarded clothes clutter our landfills, and it takes energy to manufacture and ship all of that new clothing all over the world. That's why mending what you have is so much greener than replacing it with something new.
Next time a cuff comes loose or a small tear mars one of your favorite pieces, try these simple techniques to repair them!
Next>> Fix broken seams with a simple ladder stitch.
Image Credit: Creative Commons photo by quinn.anya