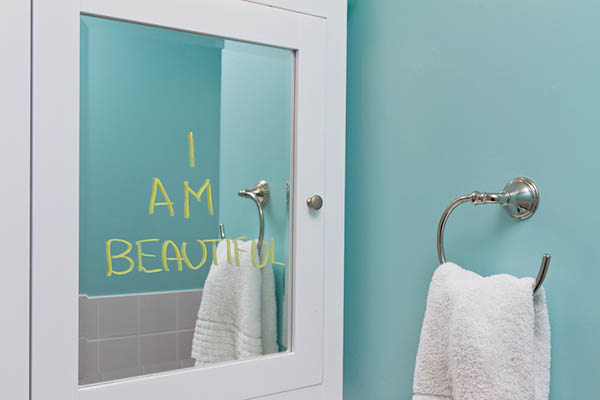 Body image can be a tricky topic, especially if you've struggled with food and body image issues in the past. There's a certain stigma attached to body image issues, and I think that's one of the reasons that this problem is so prevalent. We don't feel like we can talk about it. Our issues with food or with what we see in the mirror make us feel ashamed.
When the vast majority of women and even teen- and tween-aged girls struggle with body image issues, it's more important than ever that we feel like we can talk about these feelings. That's why I was excited when my friend Anita Avalos shared the video below on her blog.
Related Reading: Healthy is the New Skinny!
If you're not familiar with Anita's work, she is a lifestyle coach who wants to help women move beyond fad and crash dieting and beyond the self-loathing that comes with those things. She helps women love their bodies by focusing on health, rather on size. The video, produced by Lifetime, is a chat between actress Busy Phillips and Amanda De Cadenet, and it's rocking my socks. Check it:
As a woman who also identifies as a feminist and has also struggled with food- and body-image problems, I found it refreshing to hear women talking about these things frankly. There are so many things I wish I could have told my 14-year-old-self about this topic, and I hope that the more we have an open and honest discourse about these topics, the easier it will be for girls and for women to realize that we are all beautiful just how we are.
What did you think about this video?
Image Credit: I am Beautiful photo via Shutterstock