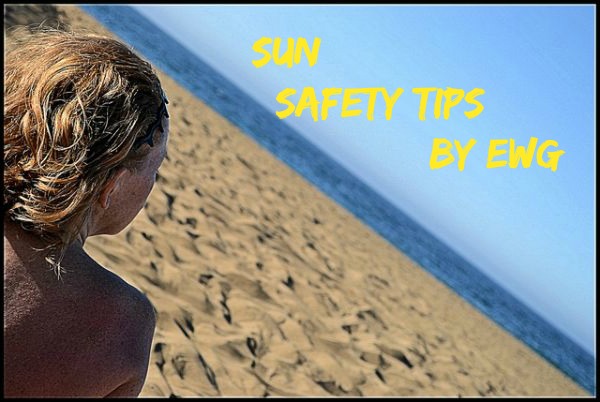 May is Skin Cancer Awareness Month and The Environmental Working Group (EWG) has teamed with several safe sunscreen creators. The Sun Safety Campaign plans to deliver information and tips on safe sun exposure and sunscreen usage.
The 17 brands supporting EWG in the campaign are:
• True Natural
• All Terrain
• Aubrey Organics
• Ava Anderson Non Toxic
• Babo Botanicals
• Baby time! By Episencial
• Badger
• Beautycounter
• California Baby
• Elemental Herbs
• Goddess Garden
• Juice Beauty
• Marie Veronique Organics
• MD Solar Sciences
• Mychelle Dermaceuticals
• Raw Elements USA
• ThinkBaby/ThinkSport
We have reviewed several of these brands here on FGS. True Natural is one of my personal favorites, as is Ava Anderson.
EWG offers helpful tips on choosing sunscreens, like no sprays, no super high SPFs, and no chemical sunscreens. EWG also recommends avoiding retinyl palmitate prior to spending time in the sun. This ingredient is a powerful anti ager, but some believe it could increase the risk of skin cancer. Learn more about this ingredient and when it is best used.
A daily dose of Vitamin D is good for us, as is having fun and enjoying life. Take steps to do so safely and live it up this summer.
[Image by Craig Sunter at Flickr.com, cc]