Add to your home's value and reduce your carbon footprint with a free solar power system from SunPower! Our sponsors at SunPower are giving away free solar power for life to one lucky homeowner in Arizona, California, Colorado, Hawaii, or New York. Read on for how to enter and some info about this revolutionary solar power company.
There's nothing as hip as kicking the fossil fuel habit, and switching some or all of your home's power to solar is a reliable way to do that. If you've been wanting to go solar but the up front cost was keeping you away, here's a chance to win a home solar system for free!
SunPower wants to thank you for helping them change the way we power the world, and this solar power sweepstakes is part of their thank you gift.
The folks at SunPower believe that "the sun belongs to everyone," and they've been manufacturing solar cells for over 30 years in California's Silicone Valley. Company co-founder, Dr. Richard Swanson has been working in the solar industry for four decades, and his goal from the start has been to make solar power more accessible and more affordable.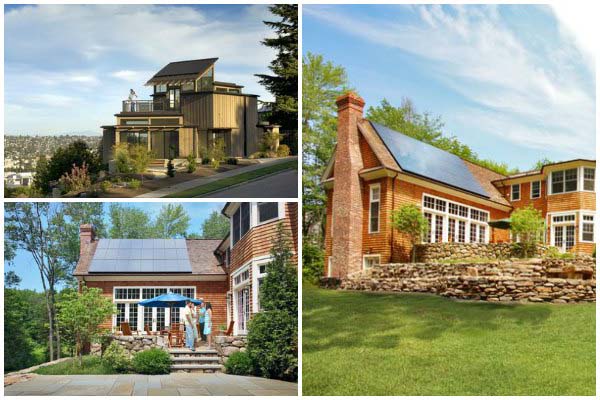 images via SunPower
Solar That Looks Good
Old school solar power systems were – let's face it – kind of ugly. They were big and clunky and could be kind of an eyesore. SunPower's uber-efficient solar cells create more power with fewer panels. That means a smaller footprint on your roof with panels that look sleek and modern. SunPower's solar panels don't have those grid lines that you see on most solar cells, and they have an anti-reflective coating that gives them a sleek, modern look.
images via SunPower
See how the SunPower panels look minimalist and black?
Win Solar
SunPower is offering one of their 3 kW solar systems – worth $16,500 – to one lucky homeowner. The prize includes an inverter and installation, so all you have to do is enjoy your fossil fuel freedom once the system is installed.
You can go here to enter the SunPower sweepstakes, and get all of the giveaway deets here. The giveaway is running until December 19th, so enter today if you want a chance to win!
Like we mentioned above, the giveaway is limited to homeowners in Arizona, California, Colorado, Hawaii, or New York. In each of these states, installation is limited by zip code. You can enter your zip code on the giveaway details page to see if you qualify.
The cool part of this giveaway (besides that totally chic solar power system) is that you can enter more than once. After you register, share the SunPower sweepstakes with your friends and family. You'll receive additional entries for anyone that you refer to the sweepstakes.
If you want to keep up with what's new at SunPower, you can follow them on Twitter or find them on Facebook. Got a question about solar? Ask away on the SunPower Communities page!
This article was generously supported by SunPower.