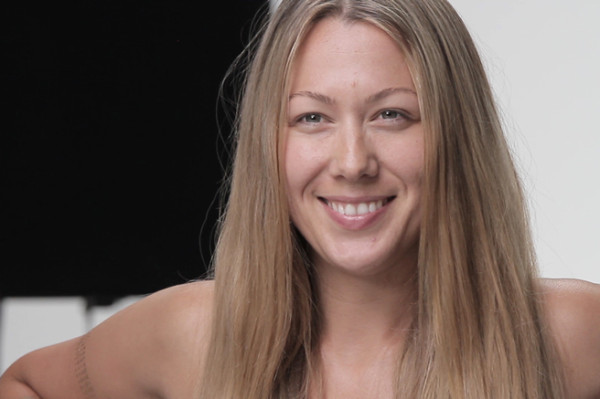 In her new music video, singer Colbie Caillat said no thank you to hair and make-up. And she looks stunning!
Caillat felt like stylists were trying to turn her into a person that she isn't. When she brought her concerns to Kenneth "Babyface" Edmonds, he said that she didn't have to be anything that she didn't want to be. Instead, he encouraged her to incorporate her feelings about beauty standards into a new song and be herself in the music video.
Check out Colbie Caillat, sans make up and hair products, in her new video for "Try:"
Caillat did a great interview over at Elle that I hope you'll head over and read. There, she talks more about her inspiration for the song, her own beauty routine, and thoughts on the unattainable standard of beauty that so many women aspire to. Here's my favorite quote from the interview:
When I did the lyric video for "Try," and I asked some of my celebrity friends if they would send a picture of themselves, you have no idea how difficult it was. Some of them said no, some of them said they'll send me a picture in a couple of days because they have a pimple on their chin, and they didn't want it showing in the picture. And I was like, no, no, no! That's good! Let's let all of our fans know that we get them too, because otherwise they're just think that they're the only ones who get acne. We all get it, so let's just kind of laugh about it together. And then some of the girls still wore makeup in the pictures because they felt like they needed to at least look–I don't know, in their eyes, decent or something when they still look beautiful.
There's something cathartic about reading that celebrities have the same insecurities as the average woman, isn't there?
I think that the take-away from the video and the Colbie Caillat Elle interview is that no woman really looks like photos in magazines or even like the women we see on TV and in movies. We all have insecurities. We all get pimples or dark circles under our eyes sometimes. And it's okay!
Related:
+ What do models look like without Photoshop?
+ Mickey D's Glamorizes Quarter Pounder with Photoshop
Image via Elle.