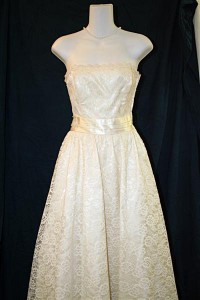 Blue Sky Bridal is Seattle's eco-friendly wedding gown shop. They carry a large selection of used wedding gowns for budget and green brides. Plus 5% of their proceeds are donated to environmental protection, so very green.
If you live in or near Seattle and are in the market for a used gown this is the place for you. In addition to the used and vintage gowns they have always offered they now carry organic hemp/silk gowns by Conscious Clothing one of the premier creators of eco-friendly wedding gowns.Blue Sky Bridal carries gowns for just about any budget, any bride, any size from 0-18. They get new gowns in all the time.
If you would like to browse their selection you can check them out online at www.blueskybridal.com or give them a call to make an appointment so you can see their entire collection and try on anything that strikes your fancy.
Currently the store is being moved to a larger location but will be back open October 20th.