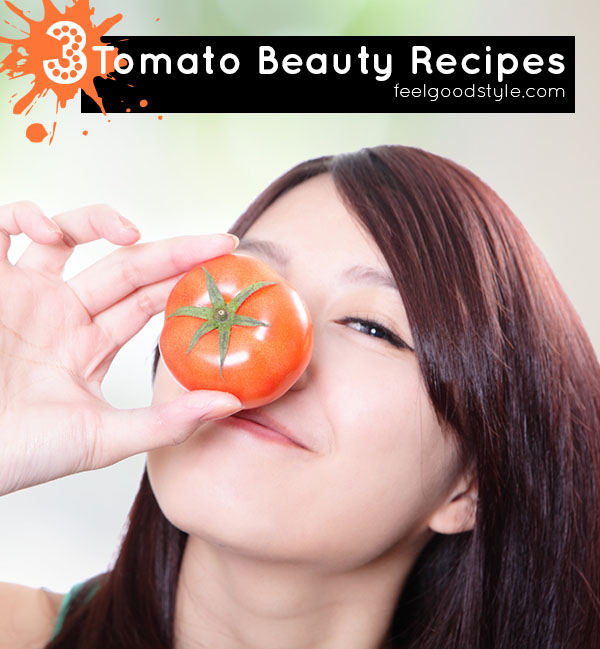 Summer is here, and that means tomato season! Of course, you can eat those yummy maters, but set one or two aside and check out these beauty uses for tomatoes, too!
Tomato beauty products are pretty common on store shelves right now, but you don't have to buy expensive, chemical-filled bottles to get the beauty benefits of tomatoes. Check out these home-spun beauty uses for tomatoes, and get your DIY beauty on!
1. DIY Tomato Face Scrub
The natural acid in tomatoes combines with sugar's scrubbing power for a simple, two-ingredient face scrub. The best part? Rather than using the whole tomato, you can make this scrub just using the tomato top left over from cooking. That means your skin gets the benefit, and you get to reuse a bit of food waste.
2. Anti-Acne Face Mask
Do you struggle with acne? Tomatoes to the rescue! This  DIY face mask recipe uses tomato and lemon to help neutralize the bad bacteria on your skin that contributes to acne. Because this mask is acidic, you'll want to test it on a small, inconspicuous part of your face, in case your skin doesn't like that much acid. You also want to be sure not to apply this tomato-lemon mix onto broken skin, because it will sting like nothing else.
3. Homemade Toner for All Skin Types
Cooling cucumber combines with mildly acidic tomato to make a facial toner that's beneficial for pretty much any skin type. The two-ingredient recipe is super simple. Head over to Blender Babes for the deets on how to make and apply is!
Image Credits: Tomato Beauty photo and Tomato-Lemon Mask photos via Shutterstock, Tomato Toner photo via Blender Babes