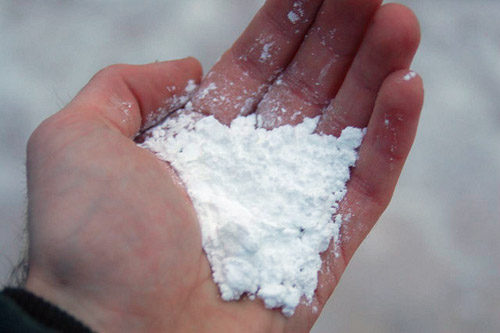 Most of us think of baking soda as a way to deodorize our refrigerator, a baking ingredient, or a cleaner.  Alternatively, baking soda is a simple and natural ingredient used in a lot of homemade beauty and personal care recipes.  Here is a roundup of some great uses for baking soda that will have you getting a box for your medicine cabinet!
1. Shampoo Alternative
Baby Slime gives a comprehensive guide to using baking soda instead of shampoo.
2. Exfoliate
Gomestic tells us how baking soda is great as a natural exfoliant.